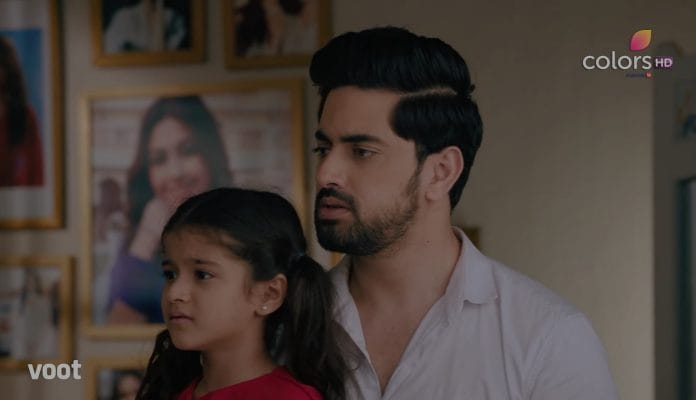 Fanaa Ishq Mein Marjawan Spoilers, Upcoming Story, Latest Gossip , Future Story, Latest News and Upcoming Twist on justshowbiz.net
Voot's popular show Fanaa Ishq Mein Marjawan is gearing up for more drama with Meera finding out Agastya's plan to deactivate the bomb.
Previously, it was seen that Pakhi and Tara were ready to move to Singapore. Just then, Meera shocked everyone by arriving there. She revealed that she planted a chip which would explode when she presses its button on the remote. She asked Agastya and Pakhi to kill Subut Thakur, who was Agastya's mentor and also a well-known face in the technology world to save Tara's life. Agastya and Pakhi refused. Meera asked them to choose between Tara and Subut and gave them three days for that.
In today's episode, it will be seen that Pakhi, with the help of Mona and Naveli, fooled Vicki, Agastya's doppelganger and will get him drunk. Agastya will pretend to be Vicky in front of the guards and will go to his ofoffict9 get a device with which he can deactivate the bomb.
Meara will receive her head's call who will ask her about the plan's progress. Meera will assure him that Pakhi and Agastya have to agree to their plan. Meara will go to check on Agastya and Pakhi. Agastya will reach the room in time through the secret room and will pretend to sleep.
Later, Agastya will be successful in turning off the blinking red light on Tara's. Pakhi, Agastya and Tara will be rejoicing at the victory.  Meara will learn about Pakhi and Agastya planning something after finding drunk, unconscious Vicky with a wine bottle.
Meara will threaten to reduce the bomb explosion time limit if they try to remove or deactivate the chip. Meara will take Tara from Pakhi and Agastya as punishment for being oversmart. Agastya will be torn off between his mentor and Tara and will share his dilemma with Pakhi.
What will Pakhi and Agastya do? Will they accept to murder Subut?
Stay tuned to this space for the latest updates on your favorite TV shows.