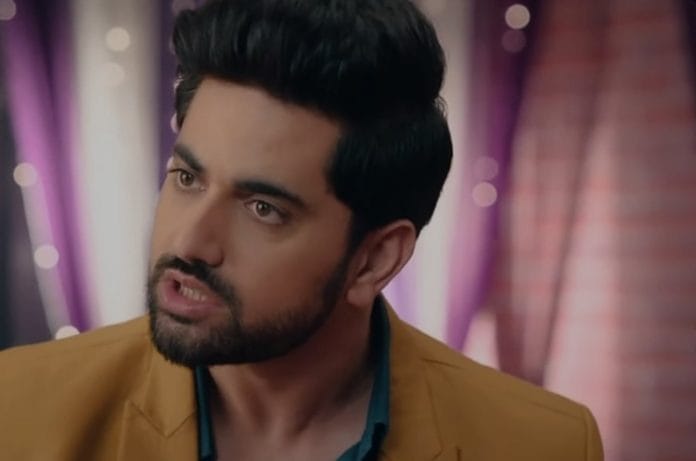 Fanaa Ishq Mein Marjawan Spoilers, Upcoming Story, Latest Gossip , Future Story, Latest News and Upcoming Twist on justshowbiz.net
Voot's popular show Fanaa Ishq Mein Marjawan is gearing up for more drama with Agastya agreeing to kill Thakur to save Tara's life.
Previously, it was seen that Meera instructed Agastya to act drunk and to threaten Subut in a public place. She asked Pakhi to tell Subut that Agastya would kill him if he didn't listen to him. Agastya and Pakhi obeyed Meera's in order to save Tara.
Agastya argued with Subu and created a scene. He pushed Pakhi towards a table on which plates filled with colors were placed. Pakhi turned the running fan towards it to create a distraction as Agastya instructed her earlier. Using the opportunity, Agastya gave Subut's son, Pratap, a letter in which he wrote that Subut's life was in danger.
Later, Agastya and Pakhi were shocked to learn that Pratap was the mastermind who was instructing Meera. He wanted to kill his dad using Agastya and sent him to jail to take over his dad's business and destroy Agastya, who was his business competitor. He would warn Meera about failing in her plan again. A furious Meera activated the bomb in Tara's hand. 
In today's episode, it will be seen that Meera will scare Agastya and Pakhi by fooling them that she couldn't deactivate the bomb. She reminded them that they had 18 hours to save Tara. Agastya decides to kill Thakur to save Tara. He wanted to do it alone so that he would only go to jail while Pakhi could raise Tara. Pakhi will refuse. Later, Meera will be held in her custody. She will send Agastya and Pakhi to kill Thakur. Agastya and Pakhi will arrive there. Yug will arrive there and will prevent Agastya from shooting Thakur. He will want to complete the work on Agastya's place. But Agastya refuses as it could put Tara in danger. They will fight to snatch the gun and drop the gun. The gun goes missing in the crowd. Agastya and Yug will look for it. Meera will see this through a CCTV camera. She will get mad knowing her plan flopped. Meera will give Agastya and Pakhi a last chance to kill Thakur.
Will Agastya kill Takhur? Can Agastya and Pakhi find a way to save Tara without harming Thakur?
Stay tuned to this space for the latest updates on your favorite TV shows.