Amid so many saas-bahu saga's and supernatural series, Star Plus show Kahaan Hum Kahaan Tum is in talk for its fresh and different plot.
On one side the fans of the show is adoring Rohit and Sonakshi's growing closeness, than on the other side their worst fear is all set to put the break in the love story of Ronakshi (which is not yet properly started)!
Those who follow the show must be well aware that Rohit still misses Raima but after Sonakshi entered his life, Rohit started developing feeling for her.
Sonakshi too knows it well that Rohit loves Raima but somewhere she believes Rohit doesn't miss Raima but he misses the love in his life.
In the recent episodes it is seen Rohit and Sonakshi gets stuck in the cold storage and later Rohit to save Sonakshi's life gives her body heat. He tells to Sonakshi that it was a medical requirement and not to be happy. Rohit after recalling his moments with Sonakshi gets confused over his feeling and now in the upcoming episode will see edge of the seat drama.
Upcoming sequence of Kahaan Hum Kahaan Tum will focus on Rohit and it will be interesting to watch between Raima and Sonakshi whom he will choose?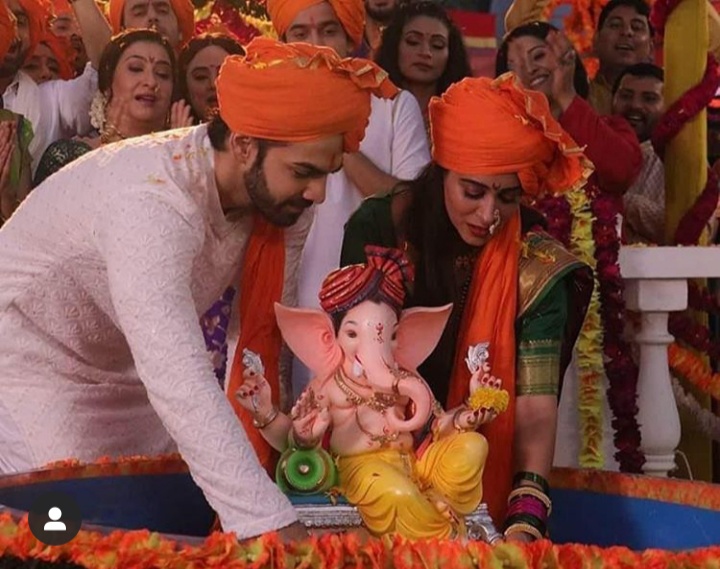 Rohit will go to Sonakshi's home and the duo together will do Lord Ganesh immersion. Ronakshi will pray for each other. And other side Raima will show fast recovery.
Rohit will recall his flashback moments with Raima and will be more confused over his feelings. Do Rohit will be able to figure out his love for Sonakshi, will be watch worthy.
 Raima and Rohit's flashback moments are already worrying Ronakshi lovers. No sooner the pictures of Raima and Rohit was out fans on the social media fan's showed mixed reaction.
For some Raima and Rohit is adorable together while others are not liking the third angle between Ronakshi.
Fans'  after seeing the upcoming trio track fear thinking is Kahaan Hum Kahaan Tum is going to be another typical Indian show. Well, time will only tell. To know more keep watching the show Kahaan Hum Kahaan Tum, mon-fir on Star Plus at 9PM.
Check out the tweets below!
Ahhh just realised as the Raima track starts we will have more Raima's mum scenes#KahaanHumKahaanTum pic.twitter.com/6nsVHUcTcl

— lish (@folishba) September 12, 2019
I can't them😭😭😭😭 They are looking so gorgeous !!!!! Also karan is looking damn hot college boy 🔥🔥🔥 #KahaanHumKahaanTum pic.twitter.com/NwfxmaOihH

— Israt 🇧🇩 (@Israt_suchona) September 14, 2019
Me when is see tweets where some of fans shipping Rohit and raima #KahaanHumKahaanTum pic.twitter.com/YIyirEKVgq

— Heena (@GrumpyHoonMain) September 14, 2019
Ronakshi all the way. No, Roima, MaRo, Roma pleaseeee 🙏🏼 #KahaanHumKahaanTum #Ronakshi https://t.co/sFuT6vkBfK

— Ashwini (@Wanderlust_247) September 14, 2019
Share with us how much you all are excited for the upcoming track of Kahaan Hum Kahaan Tum. Shoot your comments!
Stay tuned with us for more news, spoilers and latest updates.