Shaheer Sheikh as Abir is astonishing in Ye Rishata Kya Kehlata Hai's spin off show Ye Rishtey Hai Pyar Ke. There was never a time when Shaheer disappointed his fans. Whether he is Anant, or Arjun, or Dev Dikhshit, or Saleem, Shaheer always mesmerized fans with his perfection in his art.  Let's check out the reasons why we love Shaheer so much in every role specially as Abir. 
---
---
Those hazel hypnotic eyes: 
Look at those hypnotic eyes, are you able to take your eyes off? Shaheer is an actor who emotes through eyes. If you look into his eyes, they are spellbinding. They casts spell on you not to look otherwise.
Broad smile on his face: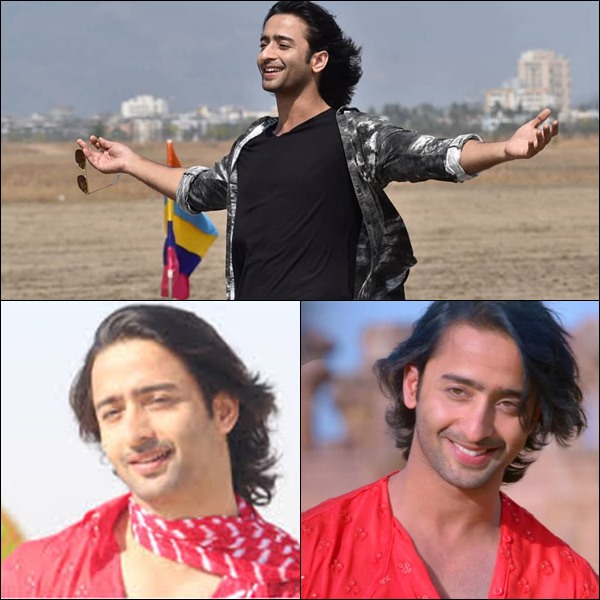 That smile on Shaheer's face is infectious. Whether thin or broad, the smile on that face urges you to smile back. After switching to a different show, or even closing your TV sets, they never leave you. You carry on thinking about them and obviously reciprocating in same manner.
---
---
Prince Charming Personality:
Ladies find their prince charming in Shaheer. He is handsome, charming and hot. He has all the qualities which every girl dream of in their prince. What you gals think? Isn't he the one who you think of all the time? Answer is definitely yes.
Husky Voice:
Listen to that voice. Don't you all wish to hear your name in that voice. His husky voice adds life to any scene. Whether emotional, or romantic, or funny scenes his ups and downs in his voice and with proper pitch.
Sublimity in expressions:
If you don't agree in above 4 points, then you will nod your head certainly for this point. Shaheer is a great actor and he fits in any shade of role. That is the reason his fans follow him in every serial. 
Do let us know about your opinion in our comment box. Keep looking for this space. Till then, Let's Get Bizzing!!