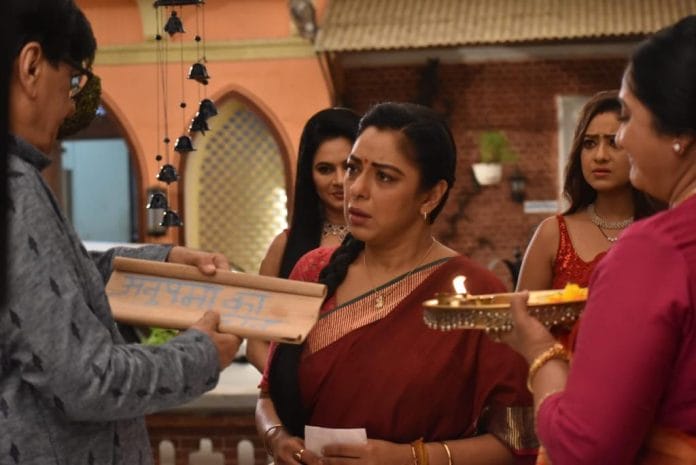 Anupamaa Spoilers, Upcoming Story, Latest Gossip , Future Story, Latest News and Upcoming Twist on Justshowbiz.net
Rajan Shahi 'Anupama' was high on emotion this week. From Anupama's successful surgery to Hasmuk's shocking decision, show gripped the audience with their high voltage drama. Check out what more happened this week!
This week started with Anupama's surgery. Doctor operate Anupama. In the meantime, Rakhi comes and asks Kinjal; she was so concerned about Anupama that she left her father. Kinjal says to Rakhi that Pramod is well now. Rakhi asks Kinjal to leave Anupama and focus on Kavya now. She adds Kavya is now her mother-in law and she should start worrying for her. Kinjal says to Rakhi that she knows about Kavya but Anupama is her mother. Rakhi asks Kinjal that who is she? Kinjal gets irked and leaves the place. Afterwards, Rakhi spots Kavya going somewhere and smirks.
Kavya reach hospital. She learns from Advait about Vanraj donating blood to Anupama. Advait says to Kavya that he though she will ask about Anupama's whereabouts too. Kavya asks Advait if Vanraj really donated blood to Anupama. Advait says yes, he adds Vanraj told once Anupama too saved his life by donating blood. He says he was clueless Vanraj and Anupama shares blood relation too. Kavya leaves the place.
Later, Advait tells to Vanraj and Samar that Anupama's surgery is successful. Vanraj and Samar hugs Advait. Samar thanks God. Advait says surgery is done by doctors and Samar is thanking God. Samar thanks Advait too. Advait says he is happy Anupama is fine. Further, Vanraj asks Samar to go home as Anupama is well. Samar asks Vanraj to go as he doesn't have a habit to leave Anupama.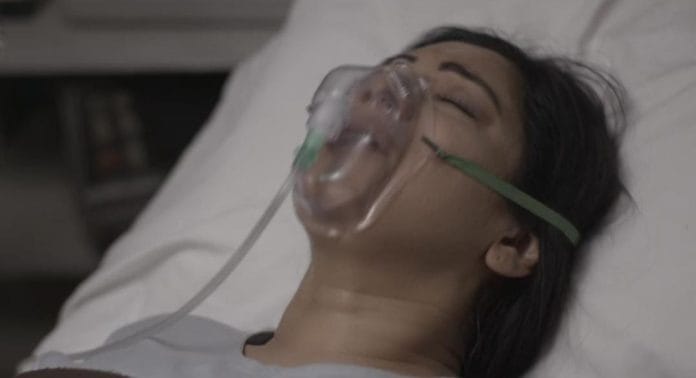 Vanraj reach home. Kavya argues with Vanraj over donating blood to Anupama. Kavya warns Vanraj and says she will not tolerate if he will keep visiting Anupama. Vanraj gets irked with Kavya. There, Paritosh reveals to Shah's that Anupama's surgery is successful. Advait told he will soon send Anupama back home and will monitor here only. In the meantime, Rakhi tells to Shah's that Vanraj and Kavya is fighting. Dolly asks how Rakhi hear it. Kinjal says Rakhi can hear fight from far.
At hospital, Samar sits beside Anupama holding her hand. Here, Kinjal plans to take care of Anupama. Paritosh says to Kinjal that he is proud of her. Kinjal praises Paritosh's presence in her life. Other side, Kavya makes sweet. She offers to Hasmuk and says to him that it is her first kitchen. Hasmuk gives money to Kavya and keeps the bowl near plant. Kavya gets furious at Hasmuk for disrespecting the food prepared by her. Leela asks Kavya not to loud her voice againt Hasmuk. Hasmuk than gives a befitting reply to Kavya and tells him that he was offering to the God and would have had later. He asks Kavya to start respecting the relationship.
Afterwards, Anupama's health worsens. Vanraj and Samar encourages Anupama to wake up. There, Shah's prepare for Anupama's welcome. Anupama's pulses drop. Vanraj and Samar encourages Anupama to wake up. Anupama regains her consciousness. Vanraj and Samar thanks God. Advait gets happy too.
Later, Anupama return home. Kavya gets jealous seeing Shah's showering love to Anupama. Shah's decide to return back home. Advait too bid adieu to Anupama and Shah's. Back to house, Anupama decide to stay with her mother. Hasmuk than reveals that he has shared his property amid Vanraj, Dolly and Anupama. Anupama, Kavya and others stand shocked. Anupama refuses to stay with Shah's. Hasmuk managed to convince Anupama to stay back with them. Kavya vows to avenge Anupama and Shah's. What storm Kavya will bring in Shah House will be interesting to watch.
Stay tuned with us for more news, spoilers and latest updates.