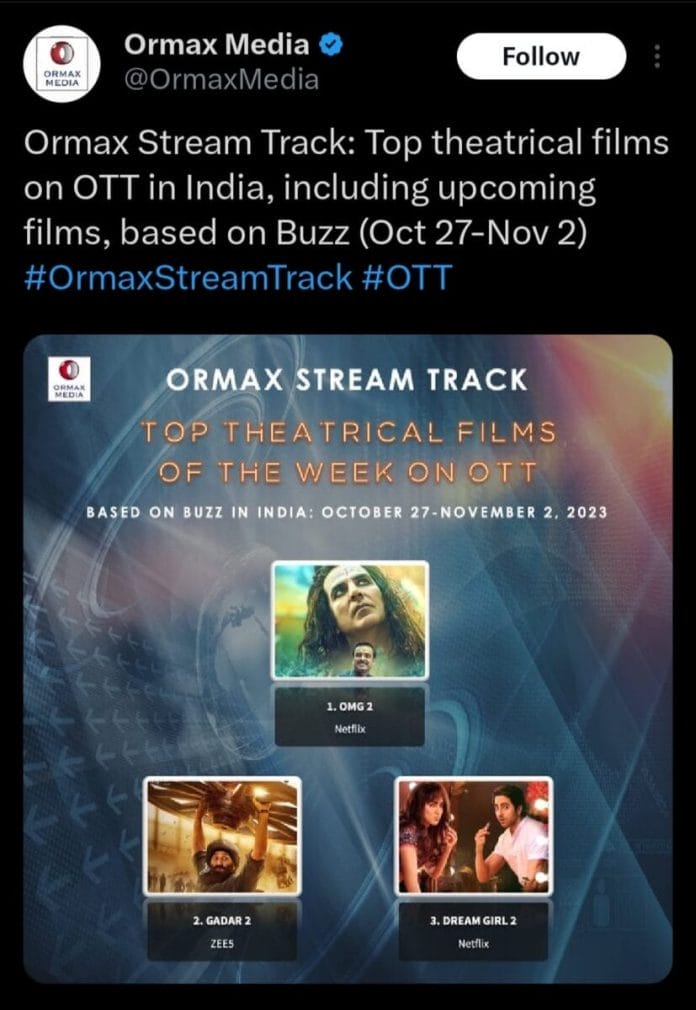 According to Ormax Media, OMG 2 has surpassed high-grossing films like Gadar 2 and Dream Girl 2 to become the most streamed film of the week. The recently released data shows that a majority of OTT viewers have preferred to stream OMG 2 over the course of the week, ensuring the continued success of the Akshay Kumar starrer.
Akshay Kumar's OMG 2 opened to a thunderous reception at the Box Office, garnering immense love and praise for the story and the issues chosen to be presented to the public. The film touched upon a number of topics that are generally considered taboo or sensitive and brought them out in a way that not just informed, but also educated the audience.
Fans have praised the cast for their performances, with Akshay Kumar in particular receiving much praise. Yami Gautam and Pankaj Tripathi also brought their A-game to the table, along with a supporting cast that had perfect comedic timing while managing to balance the film's more serious moments. Resulting in a film that works well overall, tackling societal issues in a humorous yet informative way.
This same love has carried on from the cinema halls to OTT platforms as well, with OMG 2 receiving the same, if not more love ever since its release. In an era during which OTT has reigned supreme, OMG 2 has managed to surpass all expectations, performing well on screens both big and small, a truly rare occurrence.