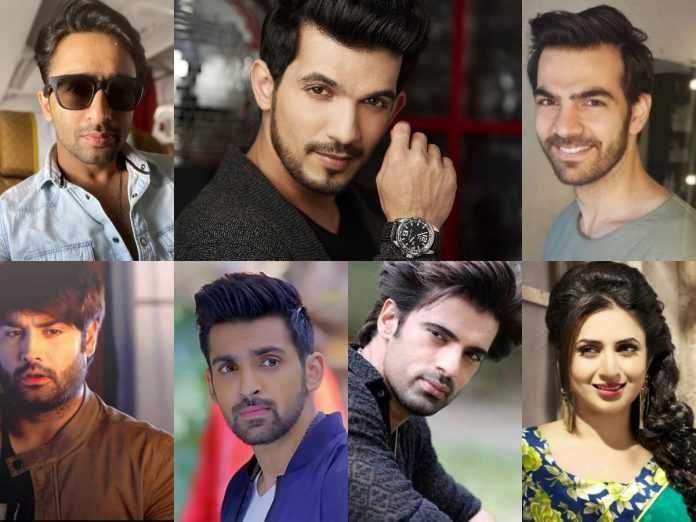 Christmas always excite everyone from kids to grown-ups. The season brings all the love, wishes, joy, gifts and blessings, so check out what your favorite ITV actors have to say on this joyful occasion.
Actor Harshad Chopda made the day of his fans by posting a picture of him quoting a Christmas wishes for his fans and followers. Actor quoted "Merry and bright Christmas 🎄🎄🎄 #london"
Actress Divyanka Tripathi shared a picture and video on her instagram account and wishes her fans and following 'Merry Christmas Everyone!"
https://www.instagram.com/p/B6exB_SHrXq/
Actress has also quoted
" I agree…there's nothing like Christmas fever! It's in the air!
#MerryChistmas #Snowfall"
Actor Arjun Bijlani shared a collage of his family and captioned it "Merry Christmas to all.have a good one .. #merrychristmas and spend quality time with family and friends."
Actor Vivian Dsena tweeted for his fans "Merry Christmas

guys God Bless You All.

"
Merry Christmas 🎄 guys God Bless You All.😘

— Vivian Dsena (@VivianDsena01) December 25, 2019
Yeh Rishtey Hain Pyaar Ke most favorite character Abir Rajvansh aka Shaheer Sheikh wished everyone " #merrychristmas everyone"
Kulfi Kumar Bajewala actor Mohit Mallik shared a post and asked his fan and followers to find his secret santa. He also wishes his fans "Merry Christmas everyone ! Keep this joyful vibe throughout your life ❤️🧘‍♂️🎄🙏🏻🍷! Can anyone spot my secret Santa ?"
Currently, ruling the television with his best performance as Rohit Sipyy, actor Karan V Grover in his Christmas wish shared the importance of Origami. "Origami enhances the ability to be aware of what is happening in the moment and focus.

Origami is also important in learning and understanding symmetry; for many of the folds, whatever is done to one side is done to the other.
This Xmas and for all the New years ahead lets try some Origami !
#merrychristmas #seasonsgreetings #happynewyear
Thank you @nirali_manek 📸 fr this pic 🤟🏻 And
THANK YOU ALL FOR 400K ++ …. मन्न अत्यंत प्रसन्न हुआ …….हो ho हo 🎄"
Actor Arjit Taneja who is currently seen in Bahu Begum captioned his new post with " Merry Christmas! 🎄🎁 🎉🍷✨ #LastWeekOfTheYear #LastWeekOfTheDecade"
Stay tuned with us for more news, spoilers and latest updates.