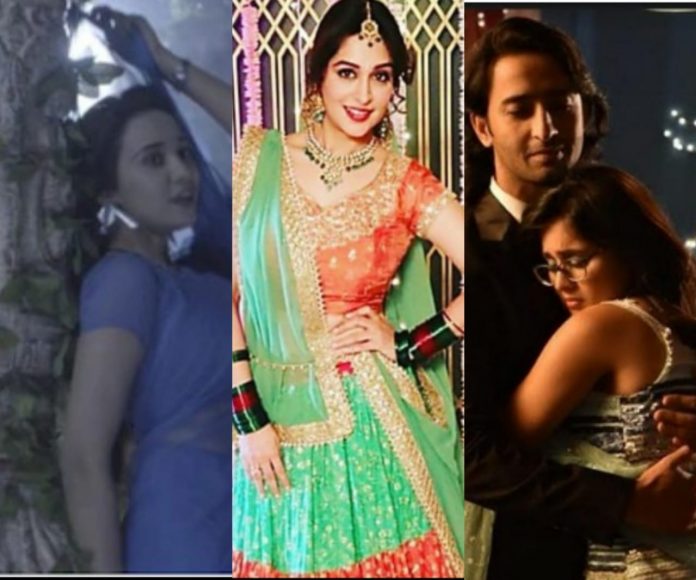 Recreating iconic scenes, songs or movies is now a tradition of both small and big screens.
Like Bollywood our Indian Television shows too tried to recreate few iconic song moments in the show. And without any refusal the portrayal of the songs where amazing.
Show Yeh Un Dino Ki Baat Hai tried to recreate Mr. India movie song where Late actress Shri Devi has opted blue transparent saree. The song was performed by the show lead Naina ( Ashi Singh) and we just can't take away our eyes from her. Well, not only Yeh Un Dino Ki Baat Hai has beautifully recreated this iconic moment, here we are listing few more soaps name who amazingly amazed us with the recreation of the iconic Bollywood moments.
Kahaan Hum Kahaan Tum: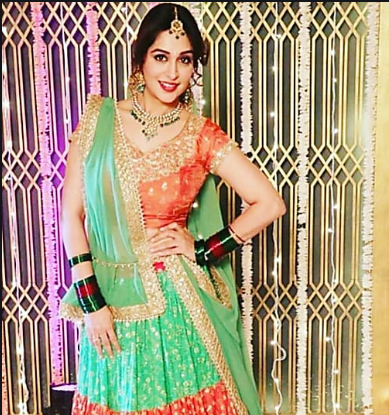 Show Kahaan Hum Kahaan Tum recreated Bollywood famous song 'Chane Ke Khet Mei'. Scene goes like this; during the pre-wedding function of Rohit and Sonakshi, Rohit demands Sonakshi to call beautiful actress Madhuri Dixit for their sangeet. He says he is Madhuri's big fan. Sonakshi says it is not possible to call her as she is a big star. Later, to surprise Rohit Sonakshi herself turned Madhuri Dixit for him. She opted the similar look like Madhuri Dixit  for the song sequence 'Chane Ke Khet Mei'. The whole dance was  similar to the original song and Dipika Kakkar flawlessly performed on the song and fetched the limelight.
Yeh Un Dino Ki Baat Hai: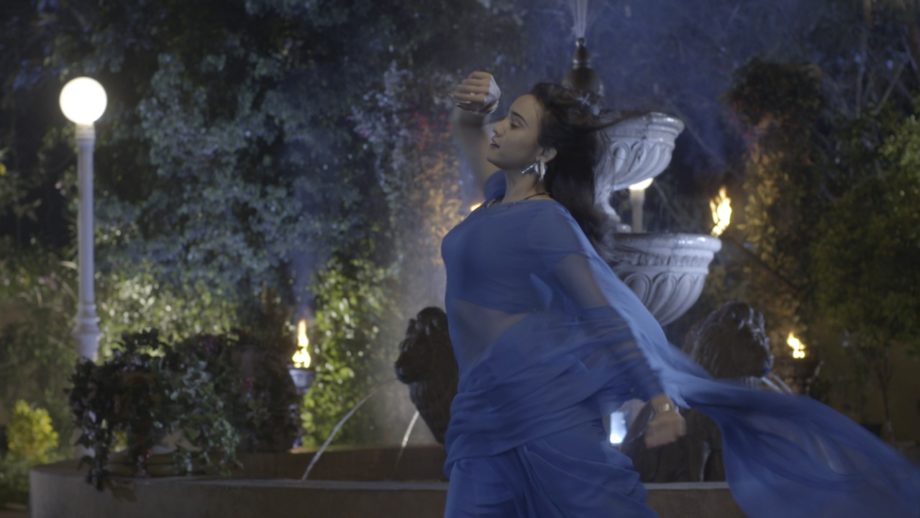 One of the beautiful show of ITV. The show was set on the backdrop of 90's and there is nothing which we can't love about the show. Yeh Un Dino Ki Baat Hai is loved for showing every minute of 90's era. Actor Randeep Rai and Ashi Singh rose to fame with the show and as the result fans still crave for the duos to come back together on-screen.
Coming back to the recreation of the iconic scenes, Yeh Un Dino Baat Hai has beautifully recreated hit Bollywood movie 'Mr India' song 'Kaate Nahi Katate Ye Din Ye Raat'. Ashi Singh who plays the character of Naina in the show perfectly recreated the song and has opted same blue color transplant saree. Naina performed the song to console Sameer.
Yeh Rishtey Hain Pyaar Ke:
The chemistry of Abir and Mishti is beyond description in the Yeh Rishtey Hain Pyaar Ke version of famous Bollywood song 'Aankhon Ki Gusthakiyan' from the movie Hum Dil De Chuka Sanam. Abir and Mishti mesmerized us with their absolute moves and romantic feels.
Scene goes like this; Abir asks apology from Mishti and asks her to wear the bracelet brought by him. Mishti gives a challenge to Abir and asks him to make her wear the bracelet by him own. From there Aankhon Ki Gushakiyan started and finally Abir managed to win the challenge given by Mishti.
Shaheer Sheikh and Rhea Sharma looked so beautiful throughout the sequence. And seeing their performance we can't resist ourselves from saying.. Oh..So Wow!!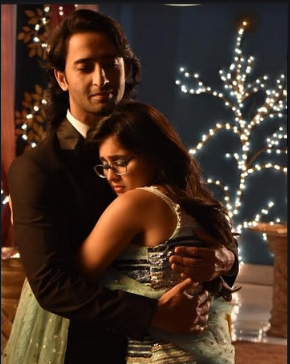 Which iconic moment is your favorite, shoot for your best sequence in the comment section below!
Stay tuned with us for more news, spoilers and latest updates.