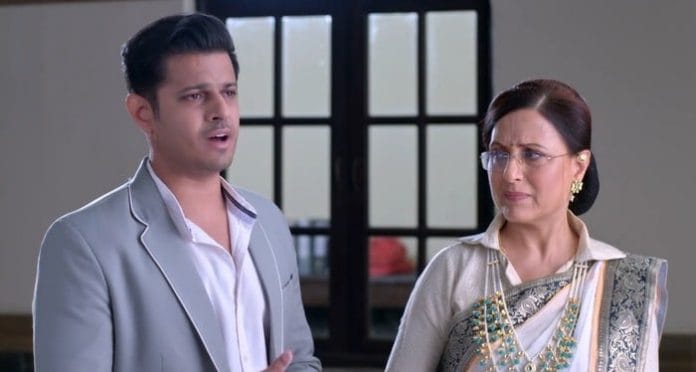 Ghum Hai Kisi Key Pyaar Meiin: Bhavani (Kishori Shahane) warns Virat over new man in Sai's (Ayesha Singh) life
Star Plus popular daily soap Ghum Hai Kisi Key Pyaar Meiin is adding new flavor of love in Sai's life.
This new flavor of love is Satya's presence in Sai's life, Satya has taken an out of box route to safeguard Sai.
Sai has acknowledged Satya's efforts and now their sweet and sour relationship is transforming.
Sai and Satya shares special bond of friendship which Bhavani didn't like and here she warns Virat.
Virat questions Sai's bond with Satya
Bhavani warns Virat to keep an eye as she can sense something cooking amid Sai and Satya.
Virat tries to ignore it but he couldn't stop thinking about it now, he also witness Satya and Sai's emotional hug moment which leaves him agitated.
Virat will now loose his temper and will end up questioning Sai, Virat questions Sai over grooving relationship with Satya.
Sai is left furious and asks Virat to stay in his limit and not interfere in her life.
Where will this chaos of Virat and Sai lead to?
Stay tuned for more exciting updates only on justshowbiz.net