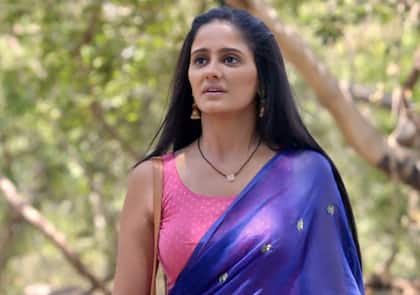 Ghum Hai Kisi Key Pyaar Meiin: Satya (Harshad Arora) turns savior, time for Sirat's happy ending
Star Plus popular daily soap Ghum Hai Kisi Key Pyaar Meiin is gearing up for major chaos in the storyline.
Sai and Virat's story is going through major havoc and here Virat is shot during a mission.
Virat don't wish to live anymore and asks Sai to let him die in her arms.
Satya gives lifeline to Sirat's love
Sai and Satya can't see Virat in such state and rushes him to hospital.
Here Satya performs Virat's surgery and saves his life while he also gets to see Sai's immense love for Virat.
Sai had told Satya that she will die if anything will happen to Satya, which gives Satya a realisation that Virat deserves Sai.
Satya will now take charge of Sai and Virat's union and refuses to come in-between two lovers.
Satya will be the one who will finally unite Sai and Virat for their eternal love.
Stay tuned for more exciting updates only on justshowbiz.net