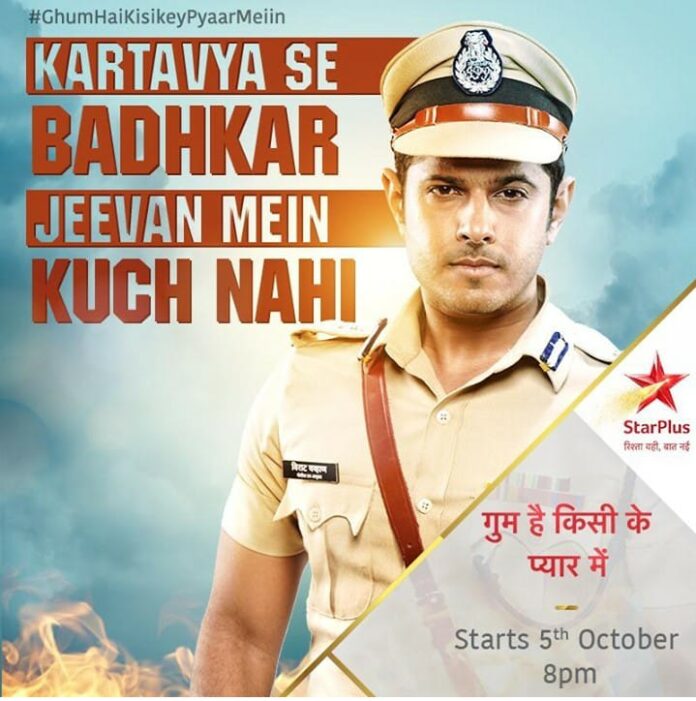 Ghum Hai Kisi key Pyaar Meiin Upcoming Story, Spoilers, Latest Gossip, Future Story, Latest News and Upcoming Twist, on Justhowbiz.net
Sai threatens to tell the neighbors what they have done with Devyani and that they are against Devyani and Pulkit's marriage. Shivani tells she will pick up the gifts. Sai asks her to stop and says those who threw the gifts are only going to pick it up. Sai asks Pakhi why is she jealous if Virat supports me?
Sai begins counting and asks Bhavani to decide if they are going to pick up the gifts. Omkar tells Ninad and Bhavani are not going to pick up the gifts. Sai goes to the entrance of house and counts again. Bhavani tells Ashwini why is she silent? Ashwini tells what was the need to throw the gifts.
Sai starts calling the neighbors. She tells the neighbors are going to listen now. Bhavani tells to do something or she will ruin this family's prestige. Ninad picks up the saree he threw. Sai asks him to hand the gifts to Devyani and tell her sorry. She tells Bhavani to pick up the gifts and if she tried taunting Devyani she will call the neighbors.
Pakhi tries to stop Bhavani from picking up the gifts but Bhavani tells she will do it. Bhavani picks up the snowball and gifts and hand them to Devyani. Omkar,Ninad and Bhavani pick up all the gifts from floor and hand them to Devyani. Pakhi tells what can be worse then this? Ninad tells she may have forced us to pick up the gifts but she can never force us to get Pulkit and Devyani married.
Bhavani says if this marriage happens,she won't stay in this house. Ashwini asks where are you both going to leave? Ninad tells her not to worry as this is not going to take place. Sonali tells this marriage is not taking place. Sai tells you all can sit and decide how are you going to stop marriage but let me clear it but you won't be able to do it because I will get them married.
Sai leaves to Devyani's room with Shivani and Ashwini and they check out the gifts. Devyani says Pulkit remembers everything and he has sent so many gifts for me. Ninad and Sonali ask Bhavani not to worry so much because of Sai. Pakhi tells Bhavani not to cry and worry so much. Devyani asks Ashwini why is she crying? Ashwini tell because you are going to marry we all will miss you. She tells she is glad that Pulkit is so respected in society today and he loves you so much.
Sai clicks pictures of Devyani and sends it to Pulkit. Devyani says even Virat cares so much for Sai,she tells Virat loves you I have seen it in his eyes. Shivani tells only you cannot see how much Virat loves you. Ashwini tells even one day even you will realize you have both fallen in love with each other. Sai recalls all her romantic moments with Virat.
Bhavani says when Sai was calling the neighbors I wished to push her out of the house. Sonali tells if we did anything like that she may even call the DIG at house. Pakhi tells she felt bad watching all this. Bhavani tells she is worried if Sai will get Devyani married. Pakhi tells she will talk with Virar and promises Bhavani that she will provoke Virat against this marriage.