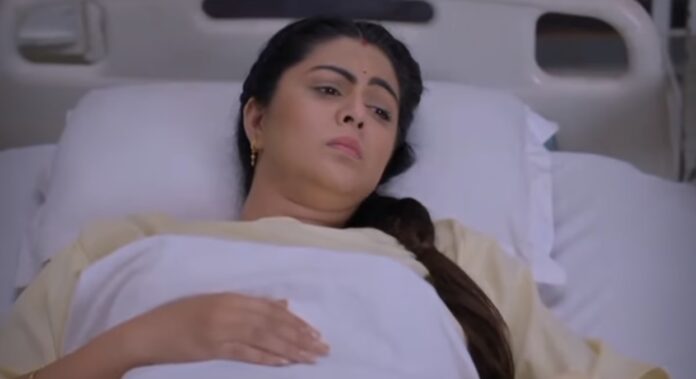 Ghum Hai Kisikey Pyaar Mein Spoilers, Upcoming Story, Latest Gossip , Future Story, Latest News and Upcoming Twist on justshowbiz.net
Star Plus popular serial Ghum Hai kise Key Pyaar Meiin is gearing up for some intense drama and interesting twists in the upcoming story.
In the earlier episode, Pulkit scolds the doctor for not following his post operative instructions and states that now they can only rely upon the injection. He tells that if the injection also doesn't work, then they can't be able to save Shruti. Meanwhile, Sai comes forward to give the injection to Shruti on her own. Whereas, Shruti starts shaking as the injection goes inside her body. Everyone gets scared for her, while Virat keeps watching it being worried.
Here, Sai sees Virat's states and wishes for Shruti to recover. Pulkit notices that Shruti's vitals are becoming normal and announces that she will be fine. Virat gets elated and shows his gratitude towards Pulkit and Sai.
Bhavani tries to walk with the help of Ashwini and Sonali. Meanwhile, Pakhi return back to the house and gets shocked learning about Virat having a baby. She confronts Samrat about it and thinks that Virat have got a habit of cheating.
Ahead, the nurse handovers Sahas to Virat and ask to look after him. Whereas, Sai remembers her moments with Virat and gets emotional. The nurse also ask Virat to give something as his wife and son gets fine, to which Sai gives money on behalf of Virat stating that it was her first case.
Pulkit ask her not to get involved in Virat's matter. Meanwhile, Shruti tries to get up in order to talks to Sai, but latter denies. Shruti requests a lot, but Pulkit and Sai leaves from there.
Later, Virat assures Shruti and ask her not to think about anything else. He insists her to take care of herself and declares that he will himself tell the truth to Sai.
Now in the upcoming episode, DIG sir will declare that Virat have only 72 hours to prove his innocence, orelse after that he will be fired for being guilty. Meanwhile, Shruti will get shocked learning about it via a newspaper and tells Pulkit being worried that Virat is going to get fired. Pulkit will not react and ask Sai not to get involved in that matter.
Will Sai learn about the truth?
Will Bhavani accept Virat along with Shruti and her baby?
Will Virat gets fired?
It would be interesting to see what happens next on the show.
Stay tuned with us for more news, Spoilers and written updates of Ghum Hai Kise Key Pyaar Meiin.