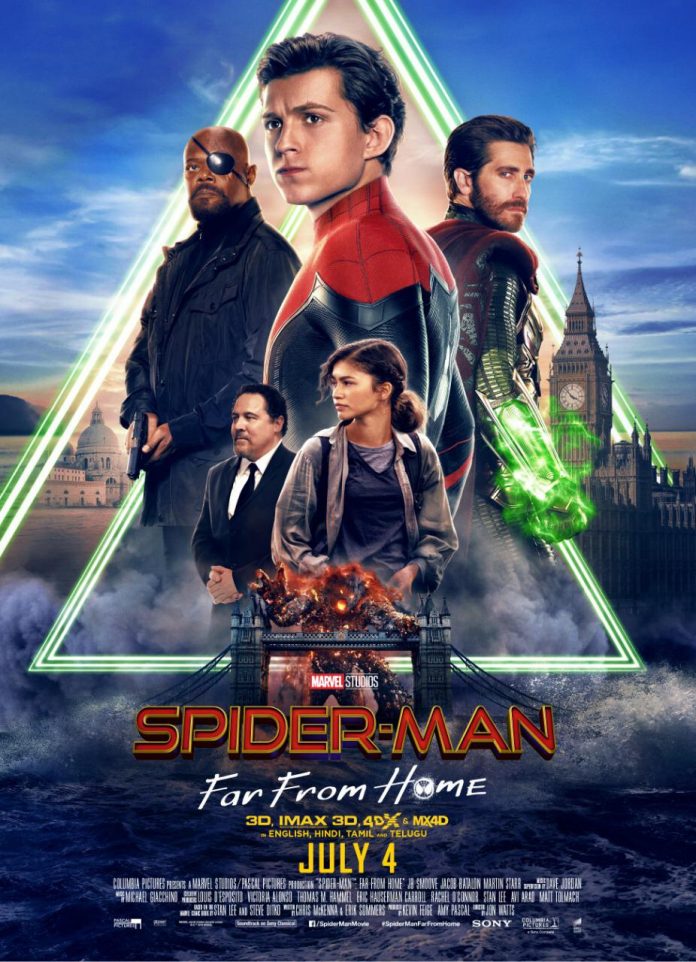 The superhero entertainer arrives on 4th July in theaters!
Sony Pictures Entertainment India is all set to release 'Spider-Man : Far From Home' a day before than its formerly announced date in India. The film will be releasing on 4th July, 2019 now in English, Hindi, Tamil and Telugu.
The popularity and the fan following has increased manifold with every Marvel release in India. Marvel is around a decade old now since it starts releasing its films in India. Starting from Iron-Man till Avengers last movie the popularity charts are higher side with more fans joining in.
Why such curiosity?
Moreover, Spider-man, the friendly neighbourhood superhero has always been a popular phenomenon in India and is loved across ages. However, Spider-man is expected to break further records post the Avengers emotional aftermath.  Fans await to know what happens to Spider-Man and team after Avengers. Avengers left many crave for information for the aftermath. Far From Homecoming is the first movie releasing after that. So, the curiosity is building up.
Vivek Krishnani, Managing Director, Sony Pictures Entertainment India says, "Spider-Man is the most loved Superhero in India. And with such unprecedented anticipation and hype around Spider-Man: Far From Home, we have decided to release it a day prior on Thursday, 4th July."
Early reviews abroad have arrived unanimously positive, praising the film's performances, action and major surprising twists. Though it wasn't a surprise for anyone. Early advance bookings for 'Spider-Man : Far From Home' in India to open on Sunday, 30th June.
Sony Pictures Entertainment India releases 'Spider-Man: Far From Home' on 4th July, 2019 in  Hindi, English, Tamil and Telugu. Tom Holland is reprising the role of Spiderman. 
Do watch the movie. Book your tickets by 30th June. Let us know how much you are excited about the movie specially after an early release. Let's Get Bizzin!!