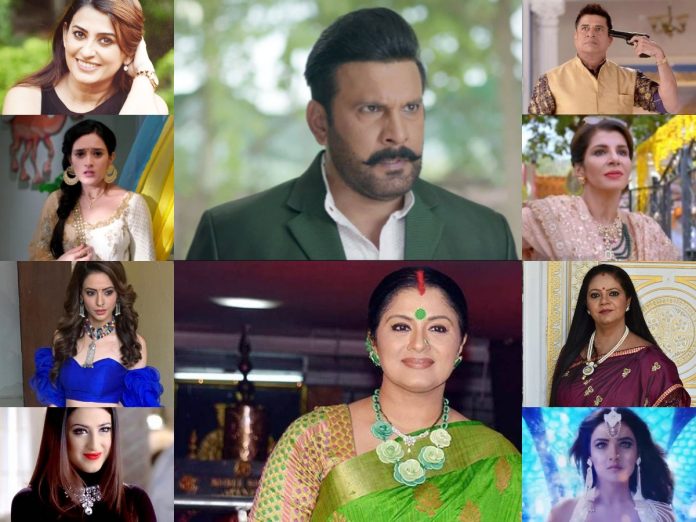 Shows story are tasteless without the tadka of villains. Thus each Indian shows has one or more villain that spice and brings the high voltage drama in the show. So, here we are listing the name of 2019 vamps that gave chills with their dangerous plotting.
Komolika: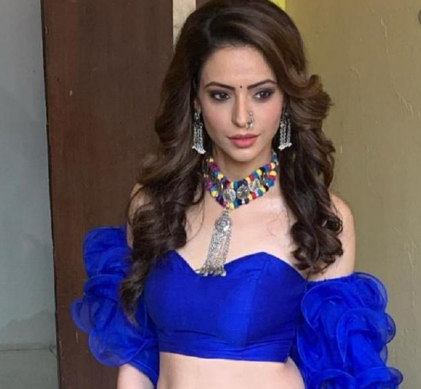 Now if we are talking about the vamps than Komolika of Kasauti Zindagi Kay always tops the chart. Original or in reboot version; Komolika is the most evil vamp or grey shade character of all times. She never let her enemies live in peace and her current target is Prerna Sharma.  
Komolika is leaving no chance unturned to harm Prerna with us dangerous planning and plotting. Thus, Komolika is unforgettable 2019 vamp. Actress Amna Sharif is perfect as Komolika.
Kulwant Kaur Dhillon:
Character Kulwant Dhillion of Choti Sarrdaarni won the heart with her mind blowing vampy performance. She made a new record in the name list of previous ITV vamps that included Sidoora and Ramola.
Kulwant is a vamp in her own daughter's life. After she learned that her daughter Meher loves Manav. She plotted against the duo and killed Manav in front of Meher. Kulwnat didn't stopped here and she made Meher marry Sarabjeet forcefully. Kulwant Kaur's performance as the vamp is likeable. Actress Anita Raj is playing the grey shade character Kulwant in the show.
Harak Singh:
In the show Shakti Astitva Ke Ehsaas Ki ; Harak Singh is the current dangerous vamp. He is giving top notch performance. Harak fired the bullet on Saumya without even thinking twice; who can be called a vamp more than him. Versatile actor Sudesh Berry is nailing in grey role.
Meenakshi Rajvansh:
Yeh Rishtey Hain Pyaar Ke's Meenakshi Rajavnsh is the total vamp and we can't ignore her. Because Meenakshi is plotting and planning against her own son Abir and Kunal. Thus, she deserves to be counted in 2019 vamp list. Actress Rupal Patel's acting in the show as Meenakshi is praiseworthy.
Kunti Malhotra:
Character Kunti of Bepanah Pyaar is a grey character too. She is playing with the emotion of her son Raghbir for the sake of money. Veteran actress Sudha Chandra is already famous as vamp Ramola in Ekta Kapoor's show Kahin Kisi Roz. And again in Ekta Kapoor's show Bepanah Pyaar she is making new record.
Vedika: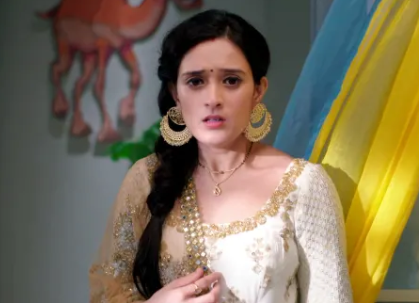 Actress Pankhuri Awasthy is playing the character of Vedika in longest running show Yeh Rishta Kya Kehlata Hai. Though initially she was a positive character but currently she is turning vamp in Kaira's life.
Nanku Singh:
Vidya fame Nanku Singh is an evil vamp again who slayed in 2019. This is not the first time when actor Vaquar Shaikh is playing the vamp but as Nanku his real acting is notable. The way Nanku is after Vidya and leaves no chance to trouble her, he is one of the great vamp.
Nayantara: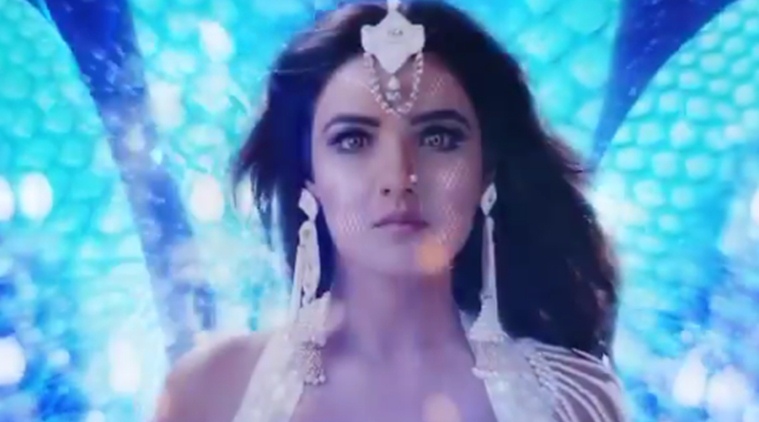 Naagin series vamps are already good-looking and sexy. This time actress Jasmin Bhasin as Nayantara is in grey shade in Naagin 4.
Parveen Khan:
In Yeh Jadu Hai Jinn Ka; Parveen is the most dangerous evil who for her own benefit is using her sons so that she can become queen of dark world. Actress Smita Bansal is doing justice with her role.
Tara Raichand:
Lastly, Tara Raichand of Ishq Mein Marjawan fame is most perilous and hot ITV vamp. She was the mastermind of her own game and trapped Deep and Aarohi but later, deep left Aarohi and joined Tara in her evil moves. Actress Alisha Panwar rose to fame by playing the character of Tara Raichand in the series.
11. Vardhan:
Vardhan of Sanjivani played by Rohit Roy is certainly the most handsome villains of all times. His education and intelligent being makes him more dangerous because he knows how to twist the things in his own favour. 
Pick your favorite vamp and comment in the comment section below.
Stay tuned with us for more news, spoilers and latest updates.