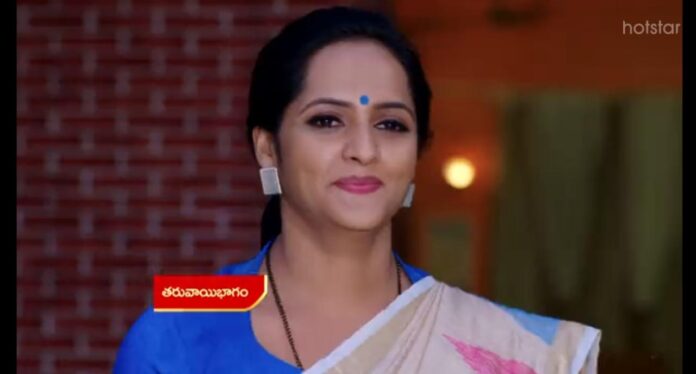 Guppedantha Manasu Spoilers, Upcoming Story, Latest Gossip , Future Story, Latest News and Upcoming Twist on justshowbiz.net
Star Maa's hit popular show Guppedantha Manasu is all set to engage it's audience with it's twists and turns. Rishi has fallen in Love with the female lead Vasudhara but then he is not able to accept it. They are getting closer but however Devayani creates a rift between Rishi and Vasudhara so that she can avoid the blooming relationship.
As Reported Earlier We saw Jagathi asking Vasudhara to leave the house. Vasudhara decides to leave and comes with her Bag. Jagathi stands there. She is about to leave but Mahindra comes there and asks them the reason. However when she is about to leave again, Rishi comes there and Forbids her from leaving. Later Mahindra asks Jagathi whether it is Rishi who has asked her to do this. Jagathi looks at him. Gautam reaching the Restaurant Vasudhara is working it. She welcomes him and asks him for a Coffee. Rishi who has also come there gets shocked seeing Gautam in the restaurant with Vasudhara. Jagathi and Mahindra share a talk about Rishi as she has told him the reason for her changed attitude towards Vasudhara.
In the Upcoming Episodes We will get to see Rishi who has come into the Restaurant looks at Gautam with suspicion. Gautam asks him the reason to which Rishi questions him about his behaviour around Vasudhara which lands him in a Predicament as to what to answer him. Jagathi on the other hand gives Suggestions to Vasudhara about her Education.
When will Rishi and Vasudhara realise this Love for each other? Will Vasudhara be able to bring Rishi and Jagathi closer?
Keep checking out this space for the latest news of your favourite Telugu shows.