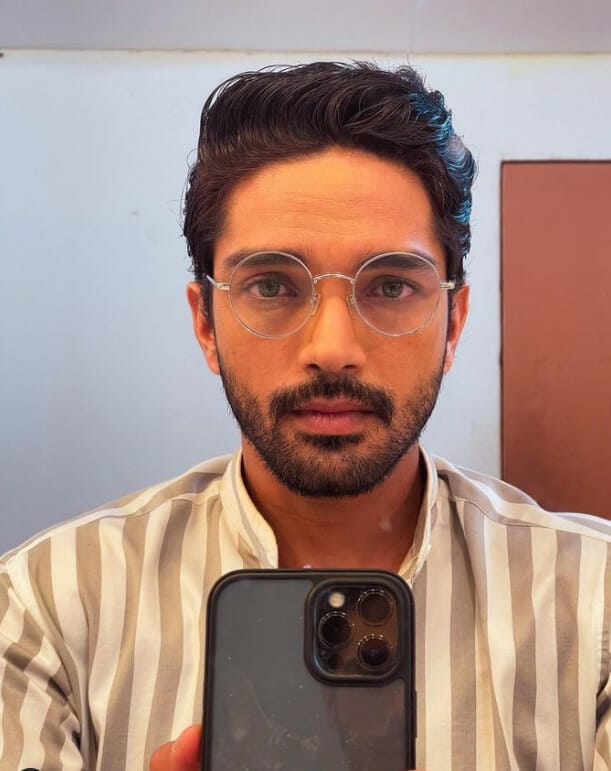 Harsh Rajput's entry as Rumi in the Star Plus show 'Teri Meri Dooriyaan' is spicy. His obsessive and physcophilic love traits are attracting viewers. Also, Harsh's real acting is commendable. The way he is portraying a lover who is underconfident but likes a beautiful girl is amazing. 
In one of the shots, Rumi was talking with the picture of Sahiba (Himanshi Parashar), which has received fan attention. 
Harsh is a master of his craft. He has done supernatural shows. In both 'Pishachini and 'Nazar," the actor's craft was appreciated. He is a talented actor and brings life to his characters. Be it Ansh, Rakshit, or Rehaan, back to back, all his characters were enjoyed. His screen presence is solid. Harsh as Rumi is, it is not less than a treat. 
The details used in Rumi's character are appreciable. He is a hot choice for the role. In the story ahead, Rumi will surely become trouble for Sahiba. He will also block Sahiba and Angad's reunion. 
Characters like Rumi exist in real life. If makers are focusing on stalkers or secret lovers, Teri Meri Dooriyaan will make a comeback in a TRP. 
The show's current TRP is 1.5. If the makers bring a plot similar to Shah Rukh Khan's 'Darr, it will burst the rating charts. 
Vijayendra Kumeria, as Angad, is already doing great in the show. Himanshi is beautiful, as Sahiba.
The current actors have the potential to run the show for a longer period of time.
On the story front, Manveer might plan Seerat and Angad's marriage. On the other side, Sahiba will deal with Rumi. She will sense the danger around her. Will Sahiba be able to learn about Rumi's intentions? Angad will help Sahiba on time. Well, time will only tell.
Stay tuned with us for the latest news and updates on the TV serials.