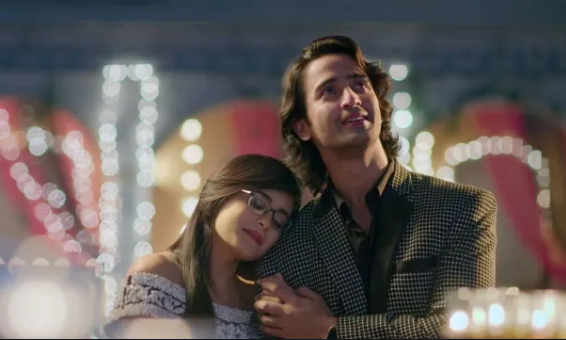 Mishti and Abir gave us many reasons to love them more. And adding more to it the duos scene from today's episode made us believe that MISHBIR is made for each other.
Though, there is no doubt Mishbir looks perfect together but if you will see current situation than after Meenakshi plotted against the duo; Mishti and Abir parted their ways from each other. Later, Abir learned how Meenakshi tricked him so that she can separate him from Mishti. Abir thinks to win back his love.
Currently, drama in the show is high with Abir's swear where he said to Nishant that he will not let him marry Mishti. But before he could reach Mishti to expose Nishant, he met with an unexpected accident and lays unconscious over the surface of the river water. At the same time Mishti felt Abir is in danger and worries for him.
Now this is the soul connection we are talking about. At one side; Abir sees Mishti pleading him to wake up but unconscious Abir is finding it difficult to open his eyes. Meanwhile, Mishti is struggling to reach Abir. She pleads Rajshri to let her meet Abir once as she feels his life is in danger. And when Rajshri asks Mishti how she is so sure that Abir is in danger. Mishti replies to Rajshri 'the way Abir learned she was in danger at the off-site same way she is getting the vibes he is in trouble'. Mishti's reply to Rajshri stole the light of the Yeh Rishtey Hain Pyaar Ke today's episode.
Mishti gotta choose..Abir or family?#YehRishteyHainPyaarKe, Tonight at 10 pm on StarPlus and Hotstar – https://t.co/7nDTlhU9Tm #RheaSharma @Shaheer_S pic.twitter.com/Dsk7byEN10

— StarPlus (@StarPlus) January 30, 2020
Both the parallel situation is highly proving MISHBIR is just divided by the circumstances and united by the soul. And now it will be interesting to watch how beautiful their reunion will be in the show.
Comment 'Mishbir' if you too are waiting for the reunion of Abir and Mishti.
For more news and latest updates keep visiting us.