We all have a crush on Dr. Rohit Sippy (character played by Karan V Grover) of Kahaan Hum Kahaan Tum ever since he marked his presence in the show.
From his attitude, smile, smirk to romance; Dr. Sippy each day skipped our beat with his drool worthy performance.
Rohit Sippy has smitten us with his over charming personality and we can't skip this fact. He has also given us some major husband goals and today girl's dreams to have a partner like him. Show can't go straight without any drama and Kahaan Hum Kahaan Tum was dramatic too. But Dr. Rohit Sippy's presence in the show hooked us till show lasts.
Karan V Grover as Dr. Rohit Sippy is maker's 'hot choice'. No one other than him could have ever matched the perfection level like the Karan did with his top notch performance. His expressions, dialogues, gestures and pose were on point and this is the reason we all are missing Dr. Rohit Sippy on our screens.
Well, the show is over but the memories of it will never fade. Last, we took you down to the memory lane of 15 unforgettable moments of Kahaan Hum Kahaan Tum. So today, we will take you down to the memory lane of Dr. Rohit Sippy centric episodes to tell why we are missing him. He has won our hearts in every possible way.
Rohit was full of expression after meeting an actress Sonakshi Rastogi.
He was heartbroken recalling his past (Raima) and we all felt him.
He decides to move on in his life was happy moment for us too. And we all got excited to see the love story of Dr. Rohit Sippy and Sonakshi Rastogi.
He made us laugh by dropping his towel on the floor mistakenly.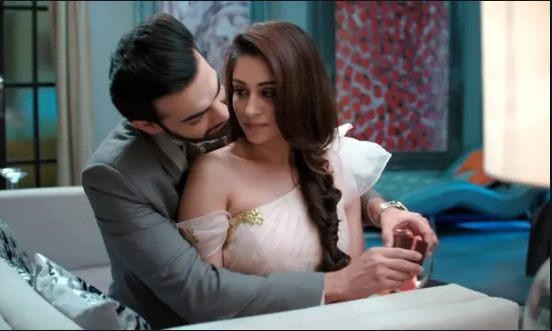 He skipped our beat by showering kisses to Sonakshi Rastogi.
His emotional breakdown after throwing Sonakshi out from the house; welled our eyes too.
Last but not the least; Rohit's flirty dialogue "Jahaan Tum Wahaan Hum" made us blush too along with Sonakshi.
So all in all Rohit made us laugh, cry and blush with his performance thus we are missing him.
Keep visiting us!