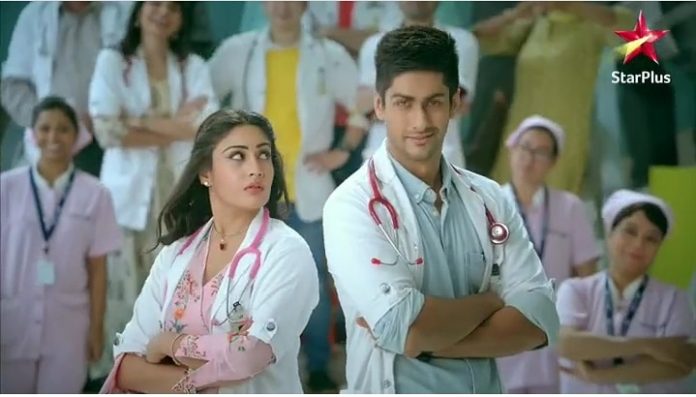 Much awaited Sanjivani 2 promos is a dream come true for its devoted fans. Admist all these hype and trying to master in #WhistleChallange thrown by the star cast of the upcoming show, many would have sneak a peak of old Sanjivani episodes. The whistle is refreshing, no matter how old it gets. Well!! Ols is Gold, as some say. 
---
---
However, do you all know the original sound track of the whistle. In other words, do you know the lyrics and title song from where this piece must have taken. No? Let us help you.
This piece is taken from the title song of hit show of 90's Dill Mill Gayye starring Jennifer Winget and Karan Singh Grover. However, before Jennifer, her character was played by Shilpa Anand. Listen to the tunes till the end!!
[embedyt] https://www.youtube.com/watch?v=QGtasBEjq8Q[/embedyt]
Moving further, we manage to get a video which gives a glimpse of song video. 
[embedyt] https://www.youtube.com/watch?v=42SrloYb5CI[/embedyt]
First season of Sanjivani was a sequel of iconic show Dill Mill Gaye. Now with Sanjivani 2 we can relive the moments of both shows and we can make some new ones. Sanjivani season 1 too have the title track with this whistle. 
[embedyt] https://www.youtube.com/watch?v=KUOf59e7lDQ[/embedyt]
So, folks what does not change in all these shows apart from whistle? Any guesses? If your guess is Mohnish Bahl a.k.a. Dr. Shashank , then you are absolutely right. 
Now the newest one, which is like an old rum in new bottle. it has all the elements of originals and it added some of its own. It takes to the memory lane but in a refreshing way. 
Doctors be like….#DrShashank!#Sanjivani, Starts 12th Aug, Mon – Fri at 7:30pm on StarPlus and Hotstar@SurbhiChandna @namitter29 @sayantani0609 @Mohnish_Bahl @sidpmalhotra pic.twitter.com/wSLdtuVMNl

— StarPlus (@StarPlus) July 25, 2019
Do tell us your experience to the memory lane in our comment box. Keep visiting, keep reading and keep experiencing. Let's Get Bizzin!!
Video credit to the uploaders!!