Star Plus show Kahaan Hum Kahaan Tum revolves around the two individuals who belong to two totally different professionals.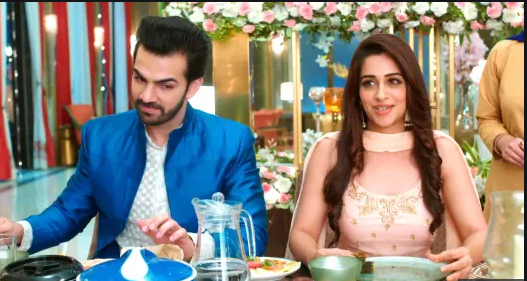 Show gained highest popularity all over the globe this year in just a short span of time. In the New Year show will witness a major development in the storyline thus here will highlight few memorable 2019 moments of Kahaan Hum Kahaan Tum!
Highlights 2019: Kahaan Hum Kahaan Tum
Rohit and Sonakshi's dramatic meet:
Show hero and heroine coming face to face for the first time is not less than any memorable moment. As the show Kahaan Hum Kahaan Tum focuses on the journey of a doctor and an actress. Rohit and Sonakshi met each other in a very dramatic way.
Sonakshi got dizzy on her shooting location set and Rohit went to check her up. The duos first meet was tashan-ful when Sonakshi refuses to take the medicine prescribed by Rohit.
Rohit saving Sonakshi from Karan:
Well, this is the moment that triggered Rohit and Sonakshi to take a step beyond their friendship. Sonakshi and Rohit missions to find the real culprit of Pooja who has planned to defame her during the fashion show. Karan gets trapped and when Sonakshi goes to meet him he manhandles her.
Sonakshi to save herself runs and bumps into Rohit. The duos eye-lock in the rain said many unsaid things.
Rohit saving Sonakshi's life: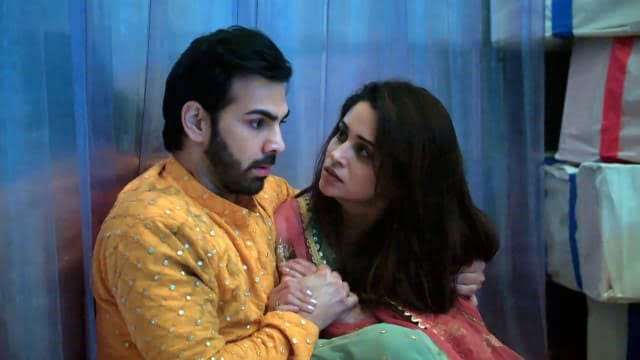 This was one of the hottest ever Ronakshi memorable moment. Saving themselves from the goons Ronakshi gets stuck in the cold storage truck. Sonakshi's body freezes out of cold. Concerned Rohit after trying several ways to provide heat to Sonakshi; lastly, he gives her the body heat.
Later, when Sonakshi wakes up and sees Rohit close to her she gets worried. Rohit frightened Sonakshi more by saying they consummated last night.
Rohit kissed Sonakshi
Aww.. very cute moment that was. Sonakshi disguised as 'Sardar' and surprised Rohit by becoming his driver. When Rohit caught her the duo shared the close moment. And Raonkshi fans got a chance to witness Ronakshi first kiss. Yes, Rohit kissed Sonakshi on her cheek. Beautiful Ronakshi moment!
Sonakshi and Rohit's dramatic wedding!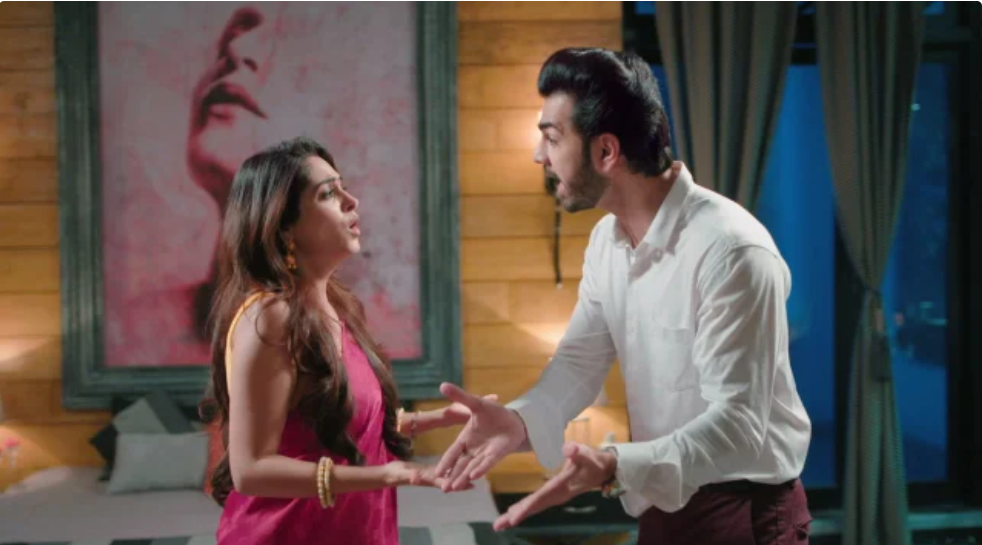 Like Ronakshi first meet, Rohit and Sonakshi's wedding was no less than full of action and drama.
Sonakshi's obsessed lover Mahesh kidnaps Sonakshi on her wedding day. She somehow managed to reach to Rohit. And after Rohit comes to know about Mahesh's deed, he beats Mahesh non-stop.
Ronakshi romantic night:
Rohit and Sonakshi's romantic night after the wedding was hilarious and passionate too. Though, Ronakshi failed to consummate their wedding that day. But we believe in the New Year we will surely see Ronakshi's romantic night once again!
Well, these are few Kahaan Hum Kahaan Tum highlights 2019, let's see what more you can add. Tell us your favorite Kahaan Hum Kahaan Tum moment in the comment section below.
Show Kahaan Hum Kahaan Tum in the upcoming episode will see Rani kidnapping Pooja for money. How Rohit and Sonakshi will deal with this situation? It will be interesting to watch. Keep watching Kahaan Hum Kahaan Tum mon-fri.
Stay tuned with us for more news, spoilers and latest updates.