Show Shakti Astitva Ke Ehsaas Ki this week major highlight: Vedant to save himself from police disguise as Kinnar and entered Mallika's house.
Serial is gearing up for major twist and drama. Saumya vows to fight back Vedant for Heer's safety. So, without wasting more time catch all the highlights of Shakti Astitva Ke Ehsaas Ki this week episodes.
Rohan and Heer rescues Saumya:
Vedant tries to abduct Saumya but Preeto makes a plan with Rohan and Arjun to trap Vedant. Preeto sees Vedant and recalls how he pushed Harman from the cliff. Vedant ask them to leave his way else he will shoot Saumya. Rohan and Heer come forward and ask Vedant to fire the bullet. Vedant recalls his moments with Rohan and pushes Saumya away. Arjun goes behind Vedant and ask him to run, as he will lie to the family that he escaped.
Saumya vows to fight back Vedant: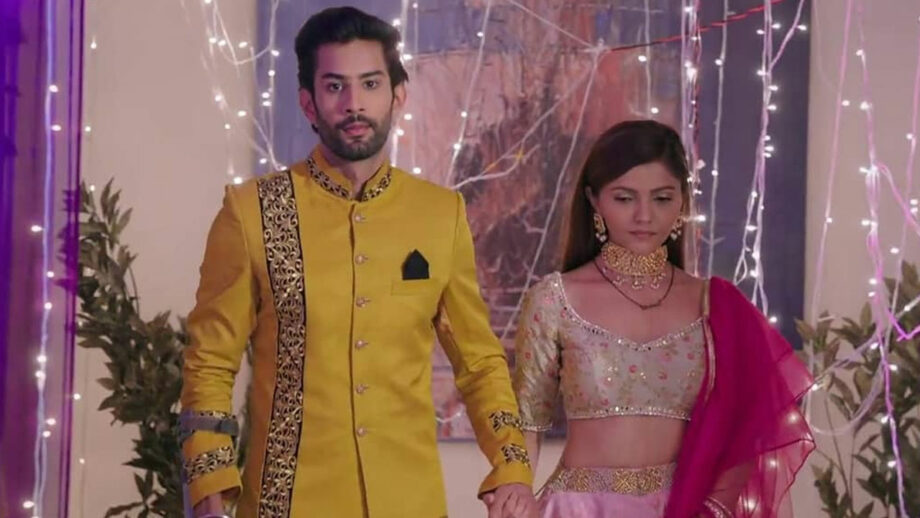 Saumya feels till Vedant is free, Heer's life is in danger. She prays to God to give her the strength to fight back Vedant for Heer's sake.
Saumya misses Harman:
Singh mates get emotional during Navratri celebration recalling Harman. Heer questions them about Harman. Preeto says to her that Harman will come back soon. Raavi too prays to God to do some miracle and return Harman back to them. Afterwards, Saumya talks with Harman's photo and ask him to return soon. She gets teary recalling her moments with Harman and hugs his photo frame. Further, she thinks if she wouldn't have been a trans-gender than Heer would have been her and Harman's daughter.
Vedant disguise as Kinnar:
Police looks for Vedant. Mahi suggests Vedant to disguise as Kinnar to hide his identity. Vedant change his get up as Kinnar and gets successfully entered Mallika's hosue. There, he learned a shocking truth that Heer too has a hidden secret.
Mahi's new plan against Heer:
Vedant calls Mahi and ask her to do something soon, as it is getting difficult for him to stay at Kinnar's house because of Mallika. Mahi thinks of a plan to take Heer away from the house. She takes Harak's permission to take Heer to meet her cousin. Preeto and Saumya worry for Heer. Mahi shares her plan with Vedant. But Saumya attempts to fail Mahi's plan.
These are the highlights of the week. Now in the upcoming episode will see Mahi will ditch Vedant and will come to meet him with the police. It will be interesting to watch do Vedant will be arrested or he will trick the inspector? Well, to know more keep watching the show, Shakti Astitva Ke Ehsaas Ki, mon-fri on Colors TV.
Do you think Harman will return back to save Saumya from Vedant again? Shoot your comments in the comment box below.
Stay tuned with us for more news, spoilers and latest updates.