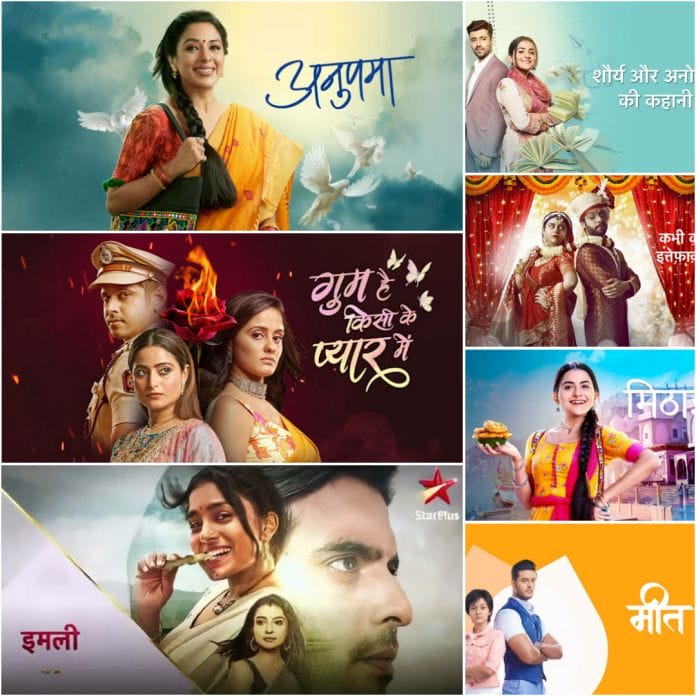 By Smita Pal| The three shows currently topping the TRP charts are Anupamaa, Ghum Hai Kisikey Pyaar Mein, and Imlie. And interestingly, they share two things in common: they are all from Star Plus, and they are all remakes of popular Bengali shows that aired on Star Jalsha. 
Bollywood has time and again made remakes of hit regional films, but this time the TV industry is leaving no stone unturned to follow the path of Bollywood. 
Star Plus and Zee TV are on a remake spree. Some managed captivate the audience, while others failed.
Sreemoyee – Anupamaa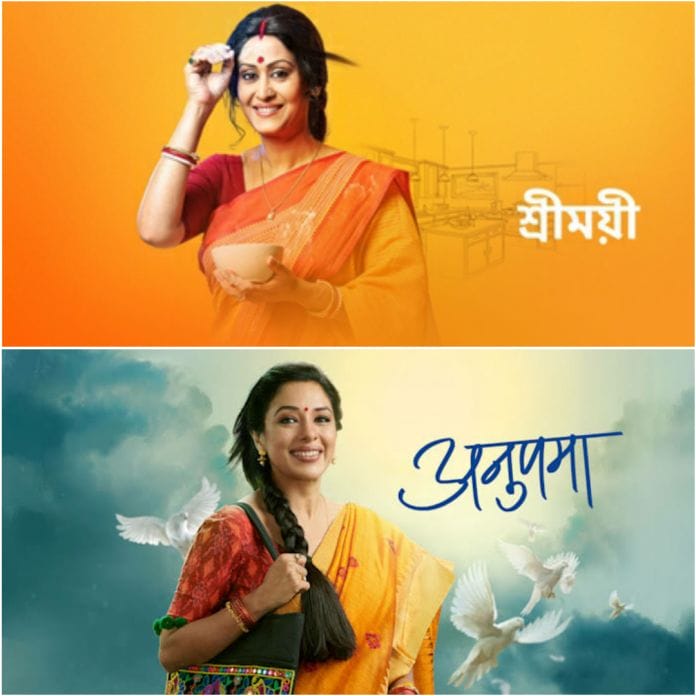 Sreemoyee, the Bengali show in Star Jalsha, started as a woman's fight to gain her self-respect. But later, the show saw a lot of twists and turns and managed to keep the Bengali audience hooked. Sreemoyee became quite a trendsetter for many reasons. The show has been remade in six languages, among which the Hindi version, "Anupamaa," is an instant hit. Rupali Ganguly and Sudhanshu Pandey's Anupamaa is currently dominating the TRP charts. Just like the Bengali show, "Anupamaa" also has Rohit Sen. Actor Gourav Khanna is playing Anuj Kapadia, aka Sreemoyee's Rohit Sen.
Mohor  – Shaurya Aur Anokhi Ki Kahani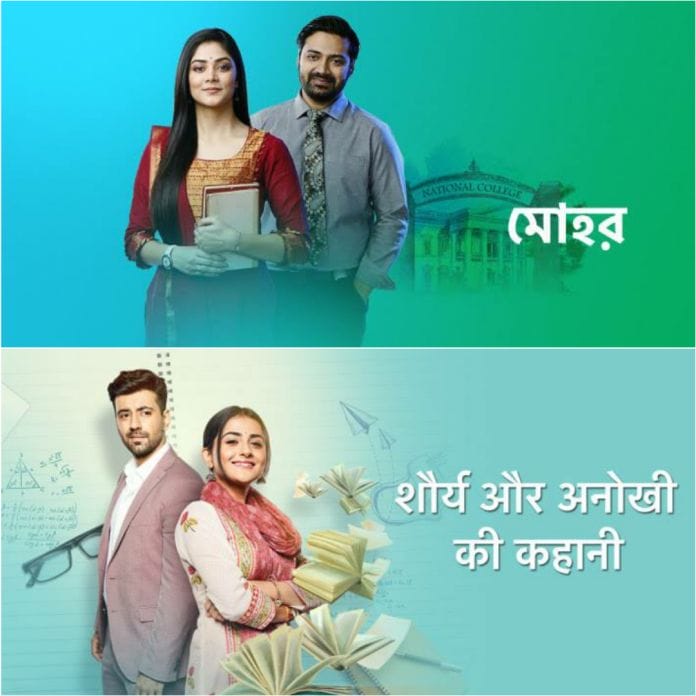 Mohor, the love story between a professor played by Pratik Sen and a student played by Sonamoni Saha, managed to strike a chord with the Bengali audience and climb the TRP charts. Mohor was remade in Hindi as "Shaurya Aur Anokhi Ki Kahani," where the character of Professor Shaurya was played by Karanvir Sharma and that of Student Anokhi was played by Debattama Saha. Unfortunately, "Shaurya Aur Anokhi Ki Kahani" failed to impress the audience as much as Mohor did.
Kusum Dola – Ghum Hai Kisikey Pyaar Mein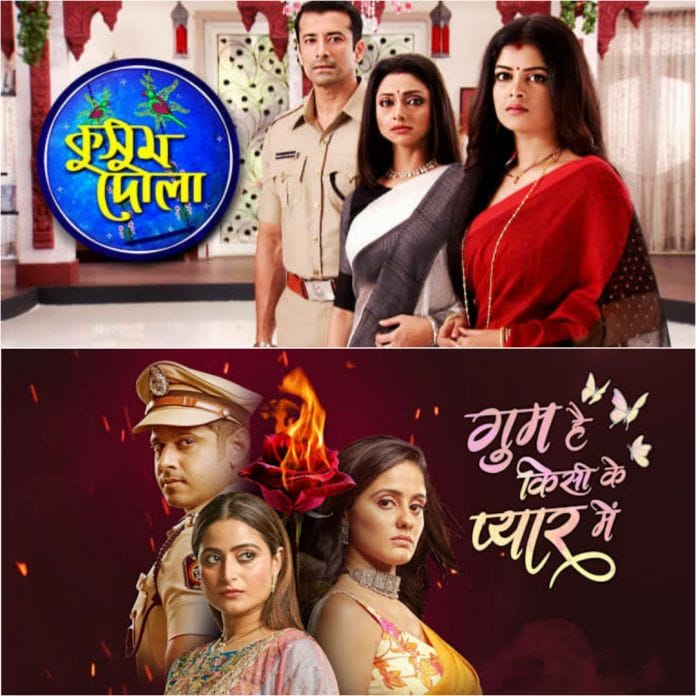 Kusum Dola is the story of a young medical student who is forced to marry a police officer in front of her father's death bed. The Bengali show, which starred Madhumita Sircar, Aparajita Ghosh Das, and Rishi Kaushik in the lead roles, was immensely popular among the Bengali audience. Kusum Dola was later remade in Hindi as Ghum Hai Kisikey Pyaar Mein, in which Ayesha Singh, Neil Bhatt, and Aishwarya Sharma play the lead roles. Ghum Hai Kisikey Pyaar Mein has managed to be as successful as the original, climbing on the TRP charts every single week.
Ishti Kutum-Imlie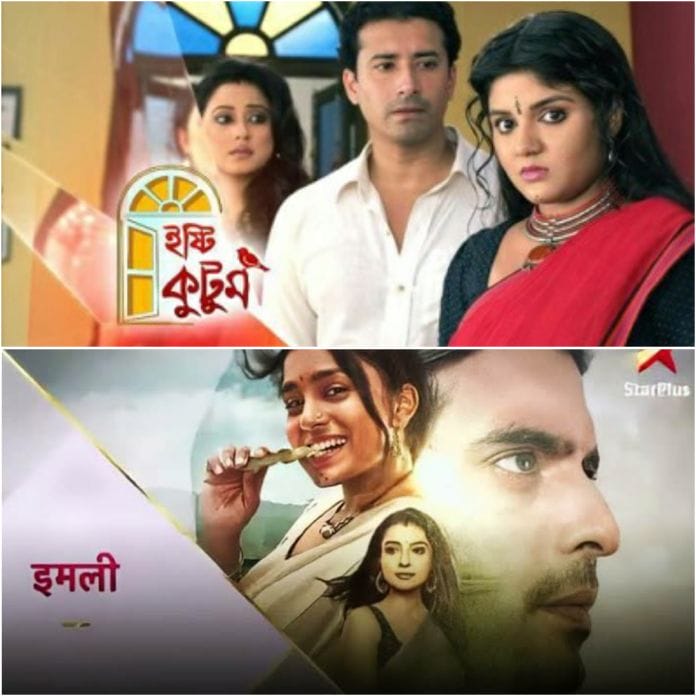 The Bengali show Ishti Kutum ran for 1332 episodes on Bengali television and was one of the most successful shows ever made by Star Jalsha. Ranita Das (later replaced by Sudipta Chakraborty), Rishi Kaushik, and Ankita Chakraborty played the lead roles. Ishti Kutum is the story of a tribal girl who meets a journalist in a village and ends up marrying him under unfortunate circumstances. Ishti Kutum was remade in Hindi and managed to gain the same success as its predecessor. and even so much that they had to come up with Imlie 2.0. Sumbul Touqeer Khan, Fahmaan Khan, Gashmeer Mahajani, and Mayuri Deshmukh played the lead roles.
Khorkuto – Ittefaq Sey Kabhi Kabhie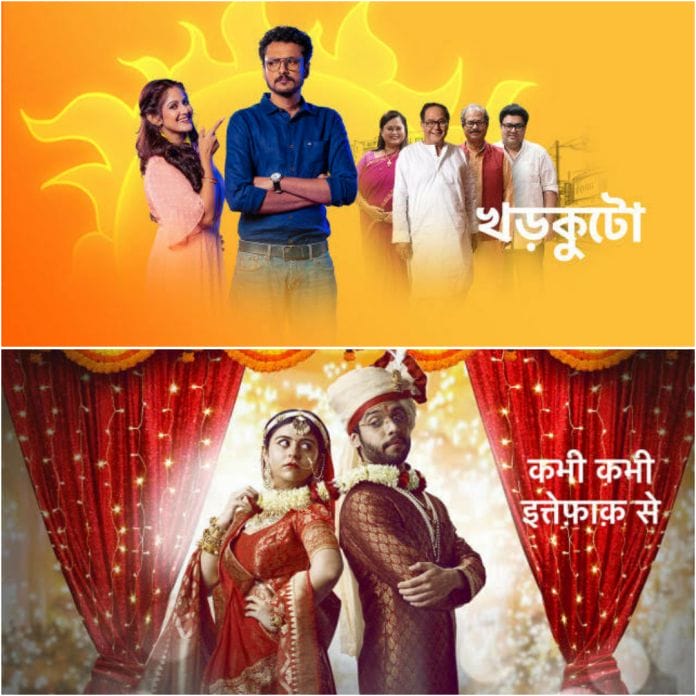 Khorkuto is the story of a happy-go-lucky girl named Gungun, played by Trina Saha, and research scientist Soujanya, played by Koushik Roy, which kept the Bengali audience hooked and even managed to grab TRP in the afternoon slot. Khorkuto was later remade in Hindi as Kabhi Kabhie Ittefaq Sey, with Yesha Rughani portraying Gungun and Manan Joshi portraying Anubhav. But unfortunately, the show was not able to impress the Hindi audience and got wrapped up after 198 episodes.
Mithai – Mithai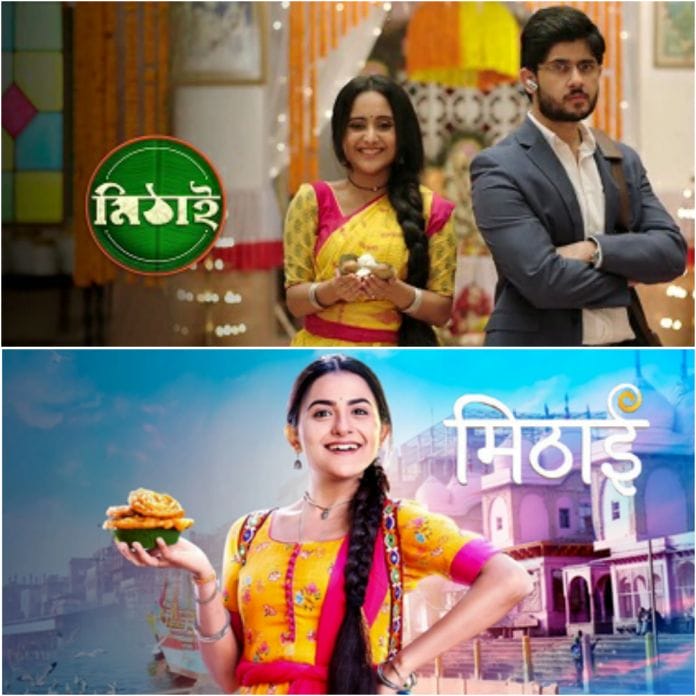 Mithai is currently Bengali TV's number one show. The Adrit Roy and Soumitrisha Kundu starrer has a simple storyline about a sweetseller girl named Mithai from a small village and includes a stellar ensemble cast. Mithai has managed to be a Bengal topper in the TRP charts 58 times. Mithai was later remade in Hindi with the same name, starring Debattama Saha as Mithai and Aashish Bharadwaj as Siddhartha. Zee TV's Mithai, on the other hand, failed to impress the Hindi audience and went off air after six months.
Bokul Katha – Meet: Badlegi Duniya Ki Reet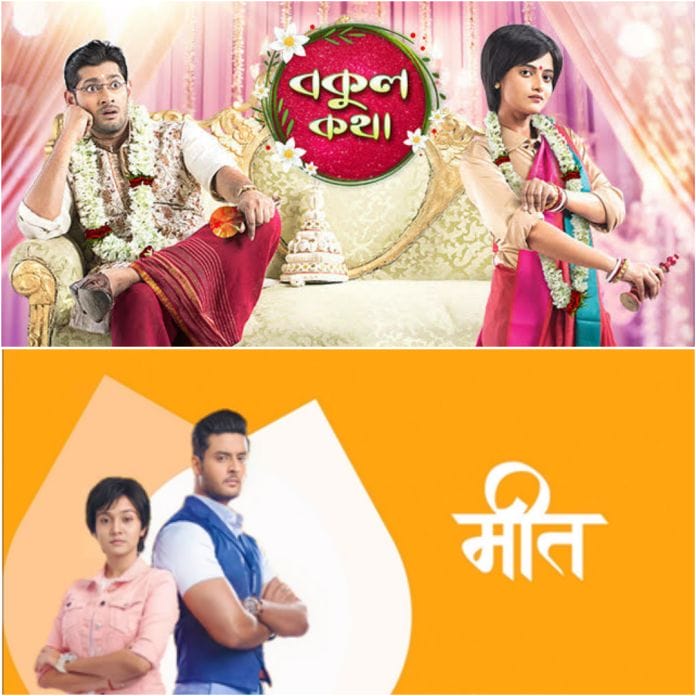 Zee Bangla's show Bokul Katha, starring Ushasi Ray and Honey Bafna, was a smash hit and at one point even had 11.2 TRP. Bokul Katha is the story of Bokul, a tomboyish girl who looks after all the responsibilities of being the head of the family. After much drama and confusion, she marries Rishi. Bokul Katha was later remade in Hindi as Meet: Badlegi Duniya Ki Reet, which has managed to impress the audience and is currently running on Zee TV. Ashi Singh and Shagun Pandey both play Meet in the show.
These aren't the only shows that have been remade in the past decade. Sasural Genda Phool (Ogo Bodhu Sundori), Gustaakh Dil (Bou Kotha Kao), Meri Maa (Maa), Alaxmi Ka Super Parivaar (Sansaar Sukher Hoy Romonir Gune), Kulfi Kumar Bajewala (Potol Kumar Gaanwala), Jai Kanhaiya Laal Ki (Bhojo Gobindo), Bhootu (Bhutu) and Badalte Rishton Ki Dastaan (Khela) are examples of Hindi shows that were remade from Bengali,
Star Plus, Star Bharat, and Zee TV have all taken advantage of its very popular regional content. Even though remakes aren't limited to Bengali shows, the level of success in Bengali shows is higher than other languages. 
Now, why are Bengali shows so famous? The Bengali serial kicks off with a pretty original idea. The majority of these shows have compelling stories with enough turns and shocks to keep viewers interested. Many viewers praised the programme for its dramatic yet forward-thinking style.
Hindi shows may be remakes of popular Bengali shows, although they frequently change the plot or certain sequences to appeal to pan-Indian tastes.