Gossips! Breakups! Hookups! Controversies! Love! Hate! Fan-war! There was no limit for full on drama in Bollywood this year. Many who started the year with us are not among us and many things have indeed changed over the past twelve months in B'town. This year was indeed emotion filled and stunning year with amazing Box Office collections and some breathtaking movies which did not only portrayed the picture and a story but made us stop. think, look back and analyse. Legends are honored and new were created.
Talking of the hits and misses, first of all lets see the list of major films which did not make it into the box office because of a basic story line and familiar faces. The following list was not updated in any particular order.
Hits of 2016 
Dear Zindagi
A new vision and a new thinking was brought into the Bollywood movies with this film which runs without a prominent romantic hero and a troubled heroin. The film emphasis on the nature of life and different prisms of vision to look into a life.
Star cast : Shah Rukh Khan, Alia Bhatt
Ae Dil Hai Mushkil
Ae Dil Hai Mushkil celebrated friendship, love and breakups. The iconic movie had a fabulous story and a high expectations which were eventually satisfied with the movie. Its a new refreshing story with a strong will of love.
Star Cast : Ranbir Kapoor, Anushka Sharma, Aishwarya Rai, Fawad Khan
M.S Dhoni
The story which was staying in our hearts with mere words of speech was given a visual representation with an amazing screen performance and the true will of a sportsmanship.
Star Cast : Sushant Singh Rajput, Disha Patani
Pink
Women Empowerment and the rights of a women was visually represented by this movie. The actor Angad Bedi has also stated that its not a movie which a girl should watch but its a movie which every guy should watch and know what difference will it make.
Star Cast : Amitabh Bachchan, Taapsee Pannu, Kirti Kulhari, Angad Bedi
Rustom
Rustom, a naval officer who is charismatic and Cynthia, his wife are happily married. The movie also shows a romance and deception. However, their lives change when he discovers her affair and is accused of murdering Vikram, her lover.
Star Cast : Akshay Kumar, Ileana D'Cruz, Esha Gupta, Arjan Bajwa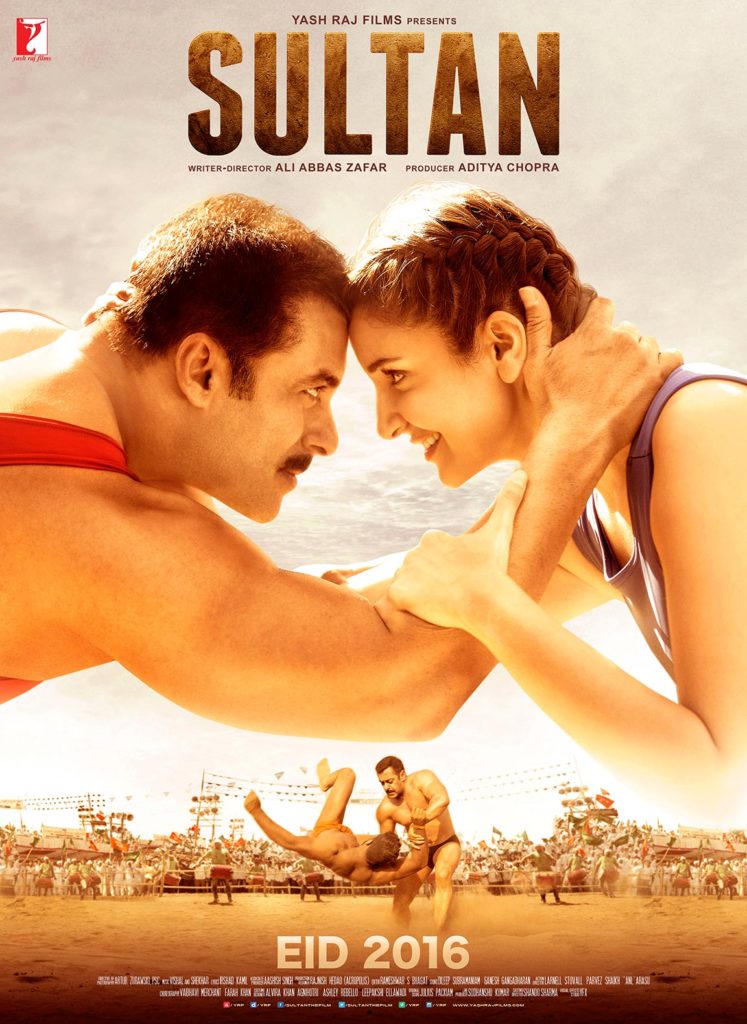 Sultan
After the death of his son, Sultan Ali Khan, a middle-aged wrestler who is a wholehearted energetic player, gives up the sport which was his life. However, years later, he makes a comeback with full energy and  win back the respect of his loved ones.
Star Cast : Salman Khan, Anushka Sharma, Randeep Hooda
Airlift
Ranjit Katiyal, an Indian businessman who leads a happy, lovely and successful life in which he is quite happy in Kuwait with his family. However, when Iraq invades Kuwait, he decides to risk his life to save his stranded countrymen. His brave move and courage was clearly seen in the movie.
Star Cast : Akshay Kumar, Nimrat Kaur
Housefull 3
Batook, a rich businessman who doesn't want his three daughters to get married because of a superstitious belief in that he believes he will face death when his fake daughters get married.. Now, their boyfriends must prove to Batook that they are perfect for his daughters with their acting of being imperfect.
Star Cast : Akshay Kumar, Abhishek Bachchan, Riteish Deshmukh , Jacqueline Fernandez, Lisa Haydon, Nargis Fakhri, Boman Irani, Chunkey Pandey, Jackie Shroff, Nikitin Dheer
Bajirao Mastani
December 2015 release, this film made its impact in beginning of this year making an entry to 2016 hit list. The heroic Peshwa Bajirao who is good in war and all kingship material is  married to Kashibai, falls in love with Mastani, a warrior princess in distress. Mastani is also attracted towards Bajorao. They struggle to make their love triumph amid controversial family situations.
Star Cast : Ranveer Singh, Priyanka Chopra, Deepika Padukone
Dilwale
23 December release, this film grab audiences till Jaunuary end. Raj falls hopelessly in love with Meera but they have to part ways due to their families' rivalry which turns into a misunderstanding between them due to their fathers death. Meera was misled against Raj. Fifteen years later, they are destined to meet again when their respective siblings fall in love. They throw away the misunderstandings and decide to stay in love forever.
Star Cast : Varun Dhawan, Kriti Sanon, Shah Rukh Khan, Kajol Devgan
Neerja
Neerja a flight attendant, a courageous young girl boards Pan Am flight 73 in 1986. When the flight is hijacked by terrorists, Neerja must do all that she can to stall the terrorists from attacking the passengers on board. Inspired by a real life story the visualization presented by the movie reached millions of hearts.
Star Cast : Sonam Kapoor, Shabana Azmi, Shekhar Ravjiani
Baaghi
Ronny a rebellious man falls in love with a young chirpy girl Sia but circumstances separate them. Years later, Ronny learns that Sia is abducted by the martial arts champion Raghav. Ronny fights back for his love once again and win over the champions to retrieve his love back.
Star Cast : Tiger Shroff, Shraddha Kapoor
Shivaay
Shivaay is a Himalayan mountaineer who is an innocent and yet is capable of transforming into a mean destroyer when he needs to protect his family.
Star Cast : Ajay Devgn, Erika Kaar
Misses of Bollywood 2016

Tum Bin 2
Love triangle is unpredictable. The same concept would make the same story interesting and unpleasant at the same time. One such unpleasant situation was made on big screens with the Tum Bin 2 cast. There were fresh and new faces and a refreshing story line with eminent acting skills but still it missed the zing that could touch the hearts of fans.
Star Cast : Neha Sharma, Aditya Seal, Aashim Gulati

Rock On 2 
Rock stars and music based will always be remembered by fans. This movie was also expected to leave the same feeling among the fans. Yet the story line had a good impact and worth the movie did not make it to the collections. The cast had to blame the demonetization which prevailed in the country during the time.
Star Cast : Arjun Rampal, Farhan Akhtar, Shraddha Kapoor, Prachi Desai

Baar Baar Dekho
The movie brought the same old story line which was not invited by million fans. It was a typical Bollywood movie with elements which was old and not refreshing which made the movie to stay back. Super naturalism with justification can be accepted by this time it was not up to the mark.
Star Cast : Sidharth Malhotra, Katrina Kaif

 A Flying Jatt
Superheros will always be remembered from our childhood and school life but still in the era of romance and love this movie did not make its mark maybe due to its basic story line. Yet the whole plot was not towards a childhood movie.
Star Cast : Tiger Shroff, Jacqueline Fernandez

Mohenjo Daro
Indian Historical Epic Romantic adventure film which did not make it to the collections. There was adventure, history, romance and pure bliss which did not make upto the mark. Maybe recreating history was the audience love.
Star Cast : Hrithik Roshan, Pooja Hegde

Raaz Reboot
Horror was dragged till the fourth part with fresh casts and amazing stories. Yet the Raaz was not that deep that it touched and reached people through the fairness and horror that it had to carry throughout the film.
Star Cast : Emraan Hashmi, Kriti Kharbanda, Gaurav Arora

Mirzya
No doubt that Mirzya was in the most anticipated release of 2016 list which turned out to be a whole flop story disappointing millions of fans and critics who were expecting a lot from the star cast and the story. Movie just doenst make success only with the star cast and story line. The additives that are needed were clearly missing made the film to stay a bit aback.
Star Cast : Harshvardhan Kapoor, Saiyami Kher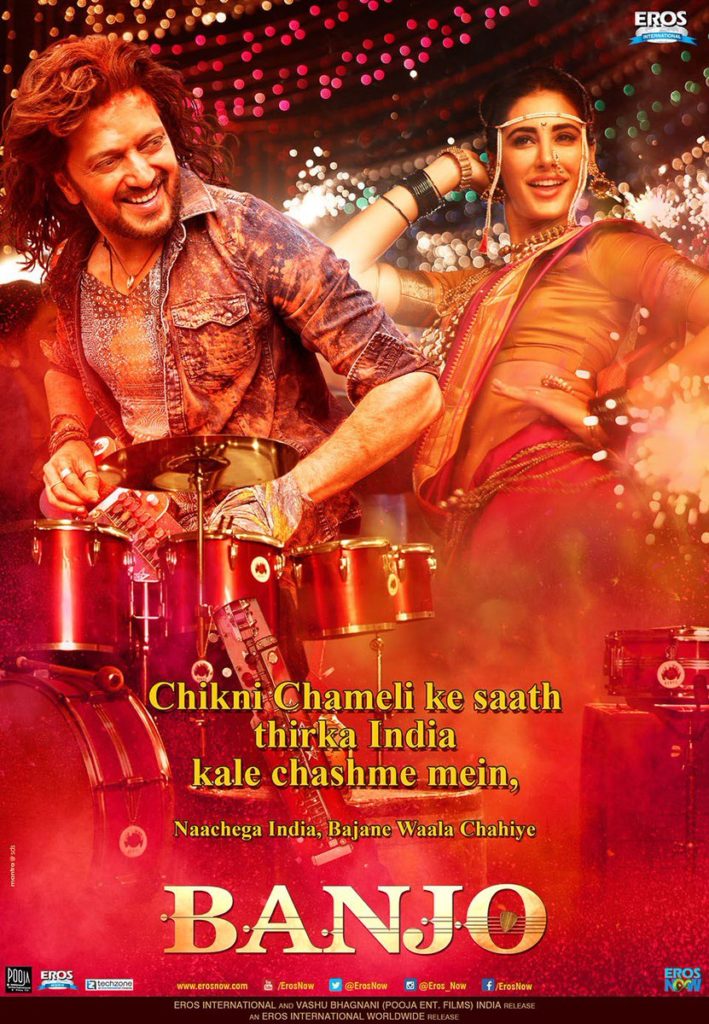 Banjo
Yet another rock star movie which failed to make it to the box office will be Banjo. A different instrument, a different love story, a different plot yet it dint reach the extremists. It was the second time Nargis was seen in a lead role yet again in a rock star based movie.
Star Cast :Riteish Deshmukh, Nargis Fakhri

Te3n
Horror packed with nail biting scenes were there but there was a lack in the back bone of the story which dint held the fans together till the last minute till they leave the theaters. A story well written and less potrayed is what all about this movie.
Star Cast : Amitabh Bachchan, Vidya Balan, Nawazuddin Siddiqui

Fan
Zeal, Madness, Love, Possessiveness and adventure packed in a film and named as Fan. The end was given with a ting of horror yet the whole movie was gripping with madness and adventure. Action and passion was there yet the ting of frenzy was missing.
Star Cast : Shah Rukh Khan

Sarabjit
Historical, emotional, patriotic movie which in real took all of us to the plot and making realize the pain of the characters within the screen. Still the played emotion and realism dint take it to the peak.
Star Cast : Aishwarya Rai, Randeep Hooda, Richa Chadda

Azhar
The movie created more controversies than the real life. A record break within the record made is Azhar. A movie based on sports and relationships. Eventually the story unfolds yet it dint give the actual pull that was indeed needed.
Star Cast : Nargis Fakhri, Emraan Hashmi, Prachi Desai

Sanam Teri Kasam
The romantic movie of the year which holds most iconic romantic numbers still its name is not approached the money bags. Debutantes with flowing emotions and battle of acting with the most heart wrenching love story which gave goosebumps. But that was all not needed.
Star Cast : Harshvardhan Rane, Mawra Hocane
---
Indeed its a fabulous year for Bollywood which got some back to back box office collections with lots of mony showering for the film industry and also some flops from which the industry will learn a lot and will yet again come back with a massive year ahead.