Agents of Shield or Marvel's Agents of Shield  is an American television series. Brothers Joss and Jed Whedon, and Maurissa Tanchoren have created this show for ABC television networks. The show is based on the Mavel Comic organization's S.H.I.E.L.D (Strategic Homeland Intervention, Enforcement, and Logistics Division). Basically, its a peacekeeping and spy agency in a world of superheroes. Marvel's is already making films based on these comics. Agents of Shield have completed its 5 seasons and is currently running  with season 6. It is also available on Netflix.
Meanwhile, it got us thinking of remake of the same show on Indian Television. Which actor/actress will play what role is to be determined by the character description. Let's check out few of them here. 
---
Also Read: If Agents of Shield is on Indian TV – Part 1
---
Agent Alphanso Mackenzie:
Alphonso "Mack" Mackenzie (Henry Simmons) is a former member of S.H.I.E.L.D engineer division who is a great mechanic too. Eventually, he became the Director of S.H.I.E.L.D when former agent dies. He stayed loyal to his oath and continued his service in the remains of S.H.I.E.L.D despite of Hydra attack. He is in love with Yo-Yo a.k.a Elena. Mack is called as protector is extremely sensitive. We think it would be oddly interesting to see Sourabh Raaj Jain in his shoes. 
Agent Grant Ward:
Agent Grant Ward (Brett Dalton) seems to be a fine agent until it was disclosed that is Hydra agent working in S.H.I.E.L.D at Level 7.  Nothing is impossible for him as an agent and his love for Skye becomes an obsession till she shoots him. He was abused as a child by his family. As a teenager, he tried to burn down his family home. Though Ward is killed but his character keeps coming back in some form or the other like as Hive. In fact he is the devil which hydra was seeking. Shaheer is a versatile actor and it would be great if he acts as shady Grant Ward.
Agent Lincoln Campbell:
Lincoln Campbell (Luke Mitchell) was an agent who was inhuman. He was a member of the Secret Warriors too. His potential was electricity. He can generate electric waves through his hand.  He saved Skye and later fall in life for her. Their love blossoms under S.H.I.E.L.D's radar. Further, he gave his life to save her. Though, not very lengthy role in show but Lincoln has an important role to play. Parth Samthaan is a fine actor to portray this character. 
Agent Lance Hunter: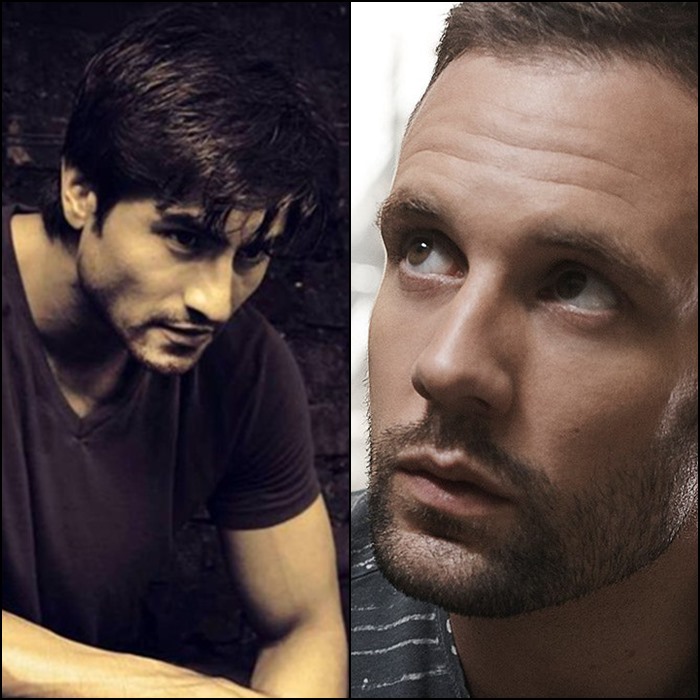 Amadeus Ravenclaw "Lance" Hunter (Nick Blood) is a former British soldier and mercenary.  He joined in the second incarnation of S.H.I.E.L.D after the recommendations of his ex-wife and agent, Bobbie Morse. Though he keep saying how he was tortured by his wife but in reality he was in love with her and saved her on mission.  His character is of a constant blabber and his work as an agent is weird ways. However, he get the job done and constantly helped different agents in different circumstances. Harshad Chopda is our choice for such agent who is all human by heart and mind but extraordinary as an agent. 
Agent Barbara Morse:
Popularly known as Bobbie, agent Barbara Morse (Adrianne Palicki) is a former S.H.I.E.L.D agent. Despite the heavy casualties S.H.I.E.L.D. took when Hydra attacked, she stayed loyal to her oath. She fought  and continued her service in the remains of S.H.I.E.L.D and later second incarnation of S.H.I.E.L.D. She was sent undercover in HYDRA and perfect in her work. Bobbie was also a wife of Lance Hunter. After giving much of a thinking, we zeroed at Jennifer Winget for this character. 
Agent Elena Rodriguez:
An Inhuman Agent Elena "Yo-Yo" Rodriguez (Natalia Cordova-Buckley) is a Colombian citizen. She believes that her power is a gift from God. Her powers are running fast with speed of electricity.She comes under scanner of S.H.I.E.L.D but later turned as an agent.  She was the love interest of Alphanso Mackenzie. We can think none other than Hina Khan for this character. 
Do comment in the comment box. Till then, Let's Get Bizzin!!