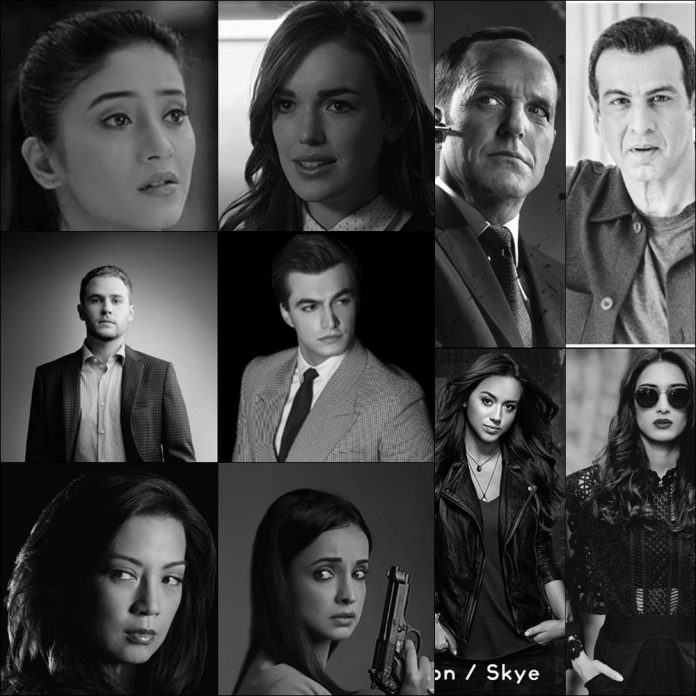 Agents of Shield or Marvel's Agents of Shield  is an American television series. Brothers Joss and Jed Whedon, and Maurissa Tanchoren have created this show for ABC television networks. The show is based on the Mavel Comic organization's S.H.I.E.L.D (Strategic Homeland Intervention, Enforcement, and Logistics Division). Basically, its a peacekeeping and spy agency in a world of superheroes. Marvel's is already making films based on these comics. Agents of Shield have completed its 5 seasons and is currently running  with season 6. It is also available on Netflix.
Meanwhile, it got us thinking of remake of the same show on Indian Television. Which actor/actress will play what role is to be determined by the character description. Let's check out few of them here. 
---
---
Agent Philip J Coulson:
50+ Agent Philip Coulson (Clark Gregg) is director of Shield. He became agent of S.H.I.E.L.D. at some point of time and ascended within the organization. He is sharp as an agent and can persuade anyone just by talking. Extremely good man but sometimes he make hard choices. Ronit Roy will be best suited for this role. 
Agent Melinda May: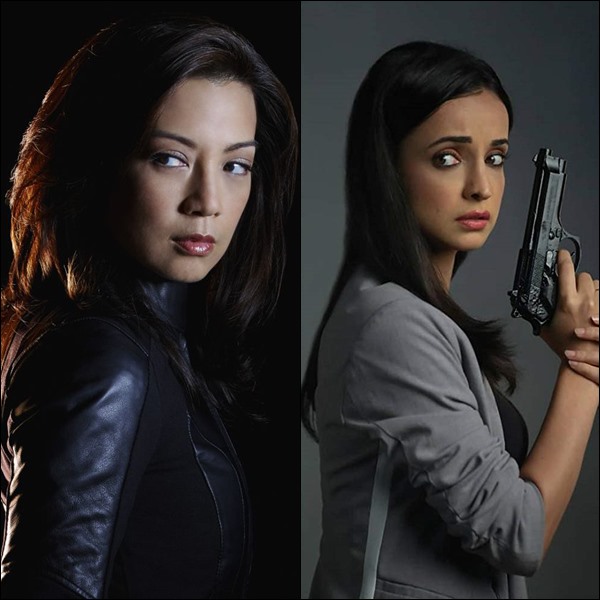 Though age of Melinda May (Ming-Na Wen) is not clear but she worked with Phil Coulson from a very long time. They are co-workers and work on every assignment together.  Melinda  is an ace pilot, field agent, and former administrator. She acts as second-in-command in Shield team and for the organization as a whole. She is also known as cavalry for her valour. Sanaya Irani has played many shades in her career. It would be interesting to see her in Melinda's shoes. 
Agent Jemma Simmons:
Jemma Simmons (Elizabeth Henstridge), a genius bio-chemist is a rising star in S.H.I.E.L.D.'s research division, along with her inseparable friend and partner, Leo Fitz. The two are usually found bickering, but they are always found together. They have hidden love for each other and later got married. Shivangi Joshi would be an interesting mix of brain plus beauty.
Agent Leo Fitz:
Leo Fitz (Iain De Caestecker) is as brilliant engineer and he is socially weird. His IQ level is around 200 and that makes him kind of loner. But, he's always on the same page as his research partner, Jemma Simmons. The two of them are an inseparable pair and eventually fell for each other. For Mohsin Khan, it would be great to showcase someone out of his comfort zone. We would love to see him as Leo Fitz. 
Agent Daisy Johnson:
Known by many names like Quake, Skye, Destroyer of worlds, Daisy Johnson (Chloe Bennet) is a human who turned into a superhero (or Inhumans in this show). Daisy is a very important part of Shield as she is the most heart of this show. Erica Fernandes, has always played a role which is of a strong headed woman. It would be intriguing to see her in this role. 
Do comment in the comment box. We are soon coming up with Part 2 of this article. Till then, Let's Get Bizzin!!