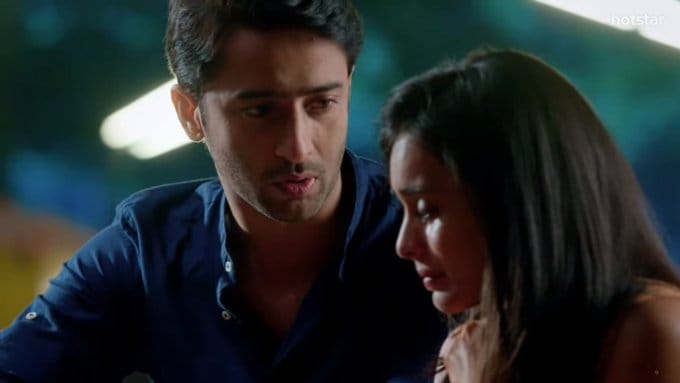 One day ago; Yeh Rishtey Hain Pyaar Ke actor Shaheer Sheikh has shared a picture of his whose caption reads "If u can't read it in my eyes then I am lying.. #shaheersheikh".
But if you closely look at the caption it is going well with the current situation of fiction character Abir and Mishti.
Abir and Mishti's love story of Yeh Rishety Hain Pyaar Ke; is getting all the love from the fans. The emotional breakdown of the duos is worth watching because as Mishbir; actor Rhea Sharma and Shaheer Sheikh is stopping the heart beat with their top notch performance.
In the recent episode; Mishti and Abir is seen sharing a tight hug after so long. Scene goes like this; Kunal on the call pretends that Abir met with an accident. Mishti overhears the talk and rushes to meet Abir. She calls out for Abir and he stands opening his arms for her. Mishti runs and hugs Abir; as if there is no tomorrow. The duo gets teary while hugging each other. Mishbir finds peace in each other's arm.
This moment of Mishti and Abir is enough to cherish till the duo officially reunites.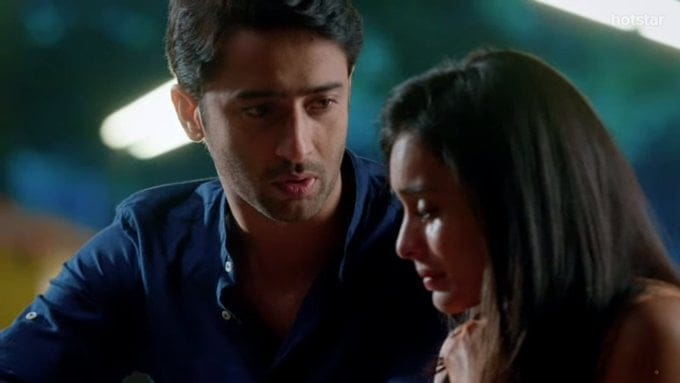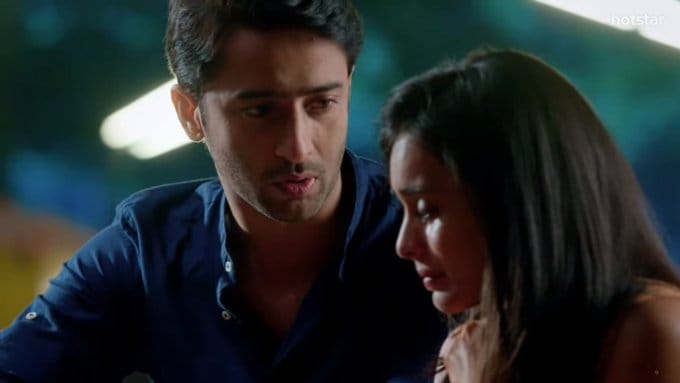 Rhea and Shaheer's emotional scene is setting the bar high and we bet none actor other than them can match the perfection level and can deliver such a flawless emotional performance in the history of ITV.
Few days back we already mentioned that Shaheer Sheikh is speaking through his eyes in Yeh Rishtey Hain Pyaar Ke and now equally actress Rhea Sharma's expression is speaking more than the words. As 'MISBHIR' both are complimenting each other best.
If you too feel the same share your views with us in the comment section below.
In the upcoming episode of Yeh Rishety Hain Pyaar Ke; viewers' will witness high voltage drama. So far it is seen Abir after meeting Mishti tells to her that how Meenakshi blackmailed him to break-up with her. He tells her that Meenakshi asked him to call-off her engagement with her; else she will tell Kunal's truth to everyone. Mishti stands shocked. Do Mishti after learning the truth will have a change of heart and will go back to Abir?
Meanwhile, Nishant spots Mishti and Abir together and over hears the duo talks. He gets insecure thinking Mishti will now go back to Abir after learning the truth. He acts psycho and thinks Mishti only belong to him.
Thought of losing Mishti will make Nishant to take a drastic step. He will join the hand with Meenakshi to separate Mishti and Abir. 
Do Nishant will be able to separate Mishti and Abir with the help of Meenaskhi? Do Vishambar will let Mishti go back to Abir? What Abir will do next to win Mishti?  Well, for all the answers, keep watching the show Yeh Rishtey Hain Pyaar Ke mon-fri on Star Plys.
Stay tuned with us for more news, spoilers and latest updates.