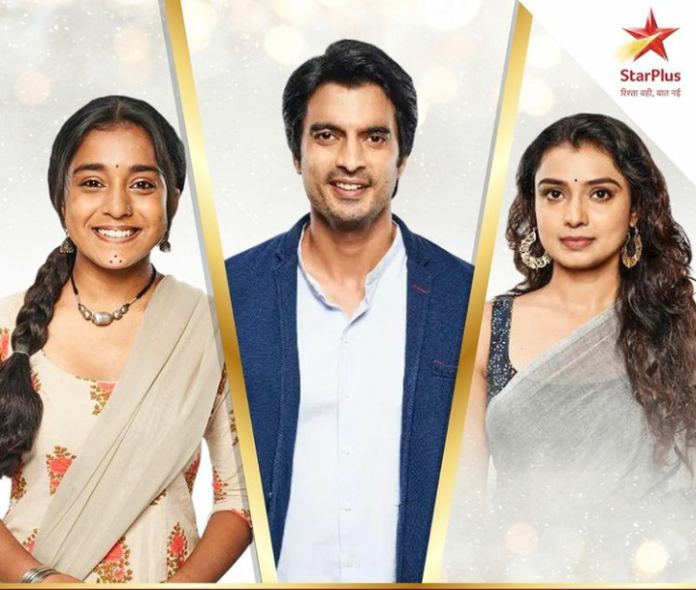 Imlie Upcoming Story, Spoilers, Latest Gossip, Future Story, Latest News and Upcoming Twist, on Justhowbiz.net
Imlie tells Rupali that she has seen Pranav coming out if Dhruv's room and he didn't buy the cards. He stole them. Malini comes there and asks her whether she can prove it. She asks her why she is provoking her against Pranav. Imlie says that he has already betrayed her. Malini says even she betrayed her but they all forgave her. She asks her who is she to judge others. Malini says that she doesn't understand Rupali because no one tried to steal her husband. She asks her to stop it. She says that Rupali is trying to fix her relationship. Imlie says that a relationship made on the basement of lie will never stand. Malini asks her whether she can let any couple be happy.
Imlie shouts. Rupali asks to stop it. Imlie apologises to her. Rupali says that she don't want to argue. She says she won't say a word against Pranav. She says she always stood by her. She says she is not standing by her but doubting him. She says when she can give her a chance then why can't she. Imlie says she can't see her breaking again. Rupali asks her to let her try. She asks her not to go against if she can't trust.
Imlie comes to Adithya who says only one paragraph is remaining. She wonders whether he will listen to her. Adithya gets a call. The editor asks Adithya to bring the proof because they can have right security. Adithya says he will bring it soon. He asks Imlie to bring pendrive. Pranav listens and decides to steal the pendrive. Imlie goes to bring the pendrive. Pranav is going as well. Rupali comes before him and goes to go out so that they can spend time together. He agrees. Before Imlie can take the pendrive the door bell rings. Pranav hides seeing her.
Pranav is about to steal it when the Police comes there and says who says that Police don't come on time. The Police take blessings from the Goddess Durga. Police tells the family that they are invited as well.
The guests start entering the house. Imlie looks at Pranav who is standing near the Goddess. The Pooja starts. Pranav steals it. Imlie wonders whether he is behind the pendrive. Pranav says he has a work to Rupali. Rupali asks why he doesn't have time. She asks hin whether he has any reason. Imlie searches for the pendrive but fails to find it. She gets shocked. Pranav tells Rupali that she is the most important. He says he wants to get what he lost looking at the pendrive. Imlie comes there and asks Rupali not to trust him. She says he has stolen the pendrive. He asks why would he steal. He says he has nothing. He asks her to search if she is soo sure. He asks Rupali to check him. She does as asked. She gets nothing.
Rupali apologises to him. Pranav says it's not her mistake. He says she is behind him. He says to Imlie that he doesn't like her as well. She says he is doing drama. Rupali says she is doing drama and asks her why she is doing this. She says to her that she has problems with Adithya. She says she won't listen to her anymore. Imlie leaves from there. Pranav takes the pendrive. Adithya asks her for the pendrive and she tells him that she don't have it. Imlie decides to take it back. The Screen Freezes.
Precap: The Police arrests Adithya. Imlie asks them. They tell her that they got drugs from his room. Imlie gets shocked.
Click to read
Imlie 21st October 2021 Written Update: Imlie exposes Pranav to Rupali