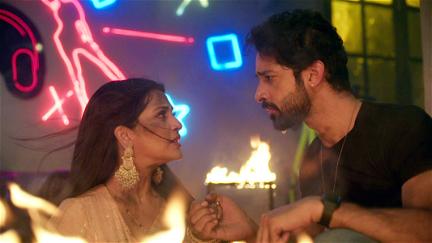 Imlie: Cheeni plans bomb blast twist against Rudra, Atharva (Karan Vohra), Imlie's (Megha Chakraborty) romance begins
Star Plus popular daily soap Imlie is bringing intense drama in the story.
Atharva fights all odds to save Imlie from cold storage and things has started to turn in their favor.
Atharva lashes at Cheeni for Imlie and asks her to keep away.
Atharva, Imlie now gets Cheeni back to Rana house although are unaware of the upcoming challenge.
Cheeni's deadly mission against Rudra
Cheeni is back as she wants to seek revenge on Rudra and plans a deadly blast.
Rudra was about to get attacked with this card bomb but Atharva takes it, Imlie senses danger and rushes to save Atharva.
Amid this hustle Imlie ends up getting hurt and here Atharva is moved by all these efforts of Imlie.
Atharva now gives first aid to Imlie and takes care of her, this care and sympathy of Atharva transforms into love for Imlie.
Cheeni fumes seeing all this as her all plans are backfiring and Atharva, Imlie's twist of romance has begun infront of her eyes.
Will Cheeni be able to bear it, what step will she take here against Atharva?
Stay tuned for more exciting updates only on justshowbiz.net