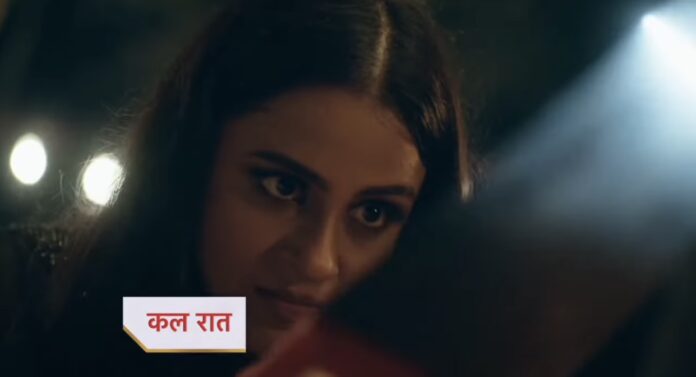 Imlie Spoilers, Upcoming Story, Latest Gossip , Future Story, Latest News and Upcoming Twist on justshowbiz.net
Star Plus popular show Imlie will witness a turning point in the story soon. As per latest promo, Imlie will soon welcome her first child but unfortunately Aryan will be informed by the doctor that he can't become a father. He will be in shock. Will this news separate Aryan and Imlie forever? Will Aryan doubt Imlie? How will Imlie raise her kid? that will be exciting to watch.
Previously it was shown that Narmada asked Imlie to leave her job but Aryan objected saying she won't lose her identity just because she is his wife. He told her how Imlie does everything for his family selflessly but Narmada is not appreciating her. Later Imlie told Aryan that he should not have argued with Narmada. He asked her not to sacrifice her dream for anyone. Jyoti got angry as Aryan only thanked her and gave importance to Imlie. Later Imlie taught lesson to Nila and Gudiya for manipulating Narmada. Imlie gave head massage to Aryan.
In the upcoming episodes it will be seen Jyoti will show fake sympathy towards Imlie saying noone in the family loves her etc. Imlie will say that she didn't mind at all. Later she will ask for a chance from Narmada but the latter will not forgive her. She will talk about taking back all rights from Imlie which she gave her. Imlie will get disheartened. Aryan will try to console her but Arpita will make him understand that Imlie needs her husband and his emotional support right now so he should confess his feelings to her. Aryan will get convinced but Jyoti will get jealous hearing that he is planning to propose Imlie. Later Aryan will get mesmerized looking at Imlie who will be drying her wet hair. He will talk romantically with her. Later he will make special arrangements for her to make the love confession. Jyoti will try to ruin their date
Will Imlie realise she loves Aryan?
Will Narmada realise her mistake?
All these questions will be answered in the upcoming episodes.
To know what will happen next in your favourite show Imlie, stay tuned to this space.