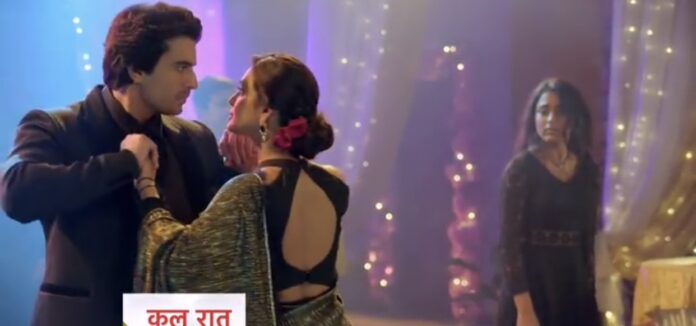 Imlie Spoilers, Upcoming Story, Latest Gossip , Future Story, Latest News and Upcoming Twist on justshowbiz.net
Star Plus popular show Imlie garnered a huge amount of audience from the date of its launch. The storyline is getting interesting with each passing day specially after Aditya's shocking revelation. Malini accepted that she can't move on. Malini's realisation has become a threat to Aditya and Imlie's marriage. When will Imlie realise that Malini wants to take her place? Will Malini cross all limits to win Aditya's love? Will Imlie be able to get her rightful place in Aditya's house? it will be interesting to watch.
Earlier it's seen how Malini decided to throw Imlie out of Aditya's life. Aditya informed Aparna that he is going to throw a party for his colleagues. Aparna told she will not attend as she can't introduce Imlie as Aditya's wife. Later Malini persuaded Aparna saying she should not allow Imlie to break her bonding with Aditya. Aparna decided to attend the party. Aditya selected a saree for Imlie but Malini wore it. Malini told Imlie she will make her ready for the party.
In upcoming episodes viewers will see Malini will do disaster make up of Imlie so that guests make fun of her, she will give Imlie a short dress to wear. Malini will pretend to be innocent saying she didnt wear the saree knowingly. Imlie will allow her to wear it in the party. Later Imlie will get teased by the guests for her loud make up. Aparna will scold her. Imlie will get upset but Aditya will cheer her up. He will introduce her to the guests as his wife. Malini will be jealous seeing that. Later Malini will get close to Aditya while dancing. Imlie will see them together and while Aditya will feel uncomfortable.
Will Imlie dance with Aditya?
What will Malini do next?
To know what will happen next in your favorite show Imlie, keep watching the show and stay tuned to this space.