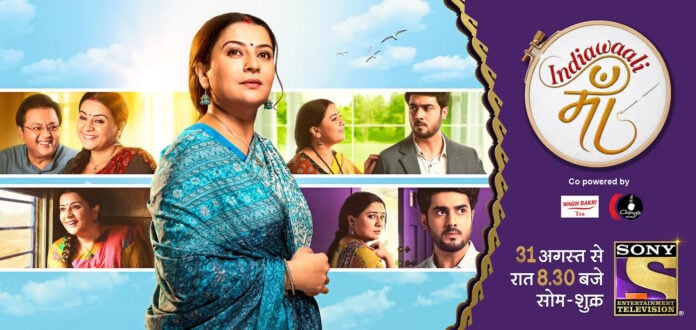 India Waali Maa Upcoming Story, Spoilers, Latest Gossip, Future Story, Latest News and Upcoming Twist, on Justhowbiz.net
Kaku asks Rohan how much money he borrowed from Chandraprabha. Rohan thinks he took crores of money but he lies that its 1 lakh. Kaku gets shocked and says he doesn't lift Chandraprabha's phone after taking such a big amount. She says Rohan Nivas is already in mortgage, shop earnings are just sufficient for running house and paying loan installment.
Rohan asks her to stop it, she doesn't need to worry about loan or tell this to Hassu, he will manage it. Kaku asks if she should do job, Rohan says she just studied till 12th class in Gujarati medium. She didn't go to college nor has any degree. How will she get job ? Rohan leaves and calls Meenu ,standing at parking area. He requests Meenu to make him meet Chinu. He is missing her. Kaku comes there with tiffin box.
She scolds Rohan for forgetting tiffin box daily. Later, she talks to watchman, she asks him if she can get any job as he knows all the people of this apartment and their jobs, business. He advises her to ask Chandraprabha's help. She says its good idea and gifts him AC voucher she won. She tells him to buy AC and sleep well. He takes her blessings and says she is very good person.
Rohan calls Sagar and tells him to take investor to his home, his mother will be there. He meets Chinu near shopping mall and apologizes her. Bank people come and take Rohan's car as he failed to pay EMI.
Kaku comes to Chandraprabha's office and asks for job, she wants to help Rohan in arranging money. Chandraprabha asks if she asked Rohan the amount. She says he told its 1 lakh. Its big amount and he told her truth. Chandraprabha says she will call her if she finds any suitable job for her.
Kaku serves Sagar and Mr. Patel snacks. Mr. Patel is not happy with Rohan as he is late, he says he has to look over his daughter wedding arrangements. Kaku talks to Patel in Gujarati, both bond well over native language. Sagar tries to impress Patel by lying about Rohan's home, his father's big business.
But Kaku intervenes and tells truth, Rohan's apartment is rented, his father has a small shop at Bhuj. She says Rohan is very hardworking. Patel is angry with Sagar's lies and says he is okay even if loan is paid lately but he can't tolerate lies. He leaves denying loan. Kaku goes down behind him. She says there is small truth in Sagar's big lies.
Hasmukh Gadvi, her husband's shop is small, but he earned good reputation over years. Patel asks why did she tell truth when everything was going well with lies. Kaku says Rohan wouldn't be able to sleep peacefully or see his face in mirror if he got loan through lies. Patel is impressed. He gets phone call, caterer is sick, he can't get any other Gujarati cook soon. Kaku says she will help him, she will bring Gujarat to Bangalore.
Sagar calls Rohan and says his mother ruined everything by telling truth. Rohan comes and bids bye to Sagar. He asks Kaku what was the need to tell truth when work was succeeding by lies. Kaku says its not over yet, they still have chance for loan as she is going to Patel's daughter wedding, she will cook Gujarati food there. Rohan tells her not to ruin his reputation by cooking at other's home. Kaku says its common in Bhuj to help others in wedding and food arrangements. Rohan says this is Bangalore and not Bhuj.