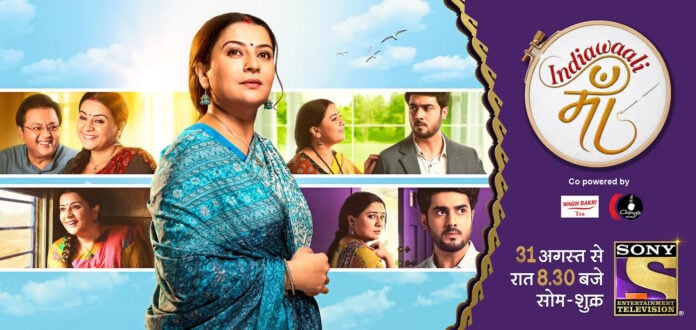 India Waali Maa Upcoming Story, Spoilers, Latest Gossip, Future Story, Latest News and Upcoming Twist, on Justhowbiz.net
Chinu tells Rohan all problems are because of her, if she wouldn't involve in this project from her father's company, he wouldn't have faced roadblocks. Rohan says its because of him, her partnership with Rohan Gadvi. He says no problem, he will prove it to everyone, he can do anything, car fuel is over but he can go on walk, Chinu encouragingly says they can do it, Rohan says but way is closed.
Chinu calls Bhatuknath ji and says finance is Rohan's department but she thought she can help him. Hassu says its right, partners means one has to help each other.
Chinu offers coffee to Rohan, she says his brain works well after having coffee. She says Bhatuknath ji told finances are not that big deal, they can manage. Rohan says again Bhatuknath, its Bangalore, no one helps people for free, they just help based on bank balance. Chinu says she trusts Bhatuknath, she asks Rohan to talk himself, then he will also understand. Chinu calls Bhatuknath, Kaku gets tensed as Rohan will recognize Hassu's voice.
Hassu answers the call and Chinu asks him to explain finances to Rohan, Hassu gets tensed and doesn't speak anything. Rohan taunts, Chinu says must be network problem and calls again, but it says switched off, she says may be battery is dead. Rohan says supplier will come for meeting, he asks Kaku if samples are ready. She says yes.
Fawad praises Balwinder for Christmas decorations arrangements. He asks who will get ready as Santa, Kaku hears it and gets an idea. Hassu comes there in disguise of Santa. Balwinder asks who is he, and argues with Hassu. Chinu comes there hearing them and asks what's happening. Kaku says Bhatuknath ji came as Santa claus. Chinu says let's go to meet supplier, she asks where is Rohan, Kaku says Rohan went to take an important call.
Kaku tells Hassu not to look into Rohan's eyes, he will recognize. They all go to meeting room, supplier asks where is Rohan, have they invited him for office Christmas party, Chinu says no. Hassu asks supplier to listen to Santa story, otherwise he will face problems. Its a story of a boy who left small town 30 years ago to pursue his dreams in big city, he had passion and worked hard to achieve big.
But he needed a man to trust him and invest. And that man became santa in boy's story. Supplier gets emotional as its his story, Hassu asks if he doesn't see him in Rohan, same passion, now he has to become Santa for Rohan. Supplier agrees for the deal, Hassu says he will get 10% profit share.
Chinu shares the good news to Rohan.
Precap: Hassu, Rohan re-unite.