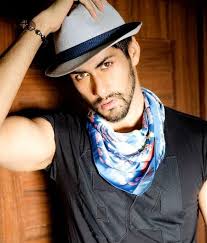 Namit Khanna is known for portraying Siddhant Sinha in Sony TV's Yeh Pyaar Nahi Toh Kya Hai. This was his first show and he got great audience response for his acting skills. Now he is playing Dr. Siddhant "Sid" Mathur in Star Plus's Sanjivani. His first show as lead was all about a character who lived a normal decent life but was very self independent. He was a loyal son, loyal employee never seeked favours by anyone. He played the role so naturally as if he is that character himself.
His hardwork and passion was clearly visible. He is a very friendly person. This resulted in a perfect chemistry with his female lead too. Even in Sanjeevani we can see the chemistry of Surbhi and Namit as sizzling and amazing. Namit has learnt a lot and this could be seen when comparison is drawn between his last show and his current show.
Every actor has a particular thing which attracts the fans most and that's what makes them stand out. Similarly, even Namit has his attraction point. He is known for his perfect looks and a perfect jawline. Girls go aww on him and have been totally into him. His looks plus his natural acting is totally applaudable and this steals every girl's heart. Namit has secured rank no 28th in eastern eye sexiest asian male 2019 list. He is the 2nd highet place newcomer in the list.
Its just the start of his career but he has already won his fans heart. As earlier we informed you guys that one of Namit's fans gifted him a spevial gift by naming a star after Namit. This shows the amount of love fans shower on Namit.
Apart from his jawdropping Jawline. His acting skills is on another level. He moulds himself according to the character. This is the speciality of this actor. We want Namit to gain more popularity and may he grow his skills like he has done till now.
We wish Namit best of luck for their future. Let us know your view on this actor and his perfect jawline!