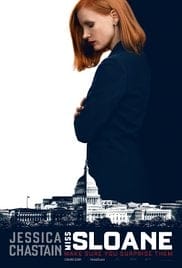 Academy Award nominee Jessica Chastain is all set to be seen on screen giving a full throttle performance in "Miss Sloane," where she plays the title character of a powerful Washington lobbyist. Her performance has already earned her a Golden Globe nomination and hopefully an Oscar nomination too for Best Actress.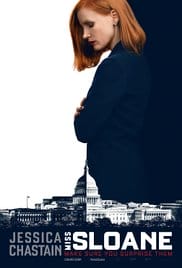 After winning awards and accolades for her outstanding performance in Zero Dark Thirty, The Help, and others. she is all set to amaze the audiences yet again with her another power packed performance playing Elizabeth Sloane –  a cutthroat lobbyist on the verge of personal and professional burnout pushes legal and ethical boundaries to ensure the passage of a controversial law.
Miss Sloane takes the audience inside the soundproof conference rooms of a multi-billion-dollar industry that traditionally keeps a low public profile.
Talking about her character Jessica said, "She's incredibly intelligent and ambitious and compulsive in her desire to win, but she's also really vulnerable. It was a beautiful character to embark on. The script has such intelligence. It never talks down to the audience. It explains what's going on simply and beautifully. You're watching an incredible story about a woman who risks everything to win"
Miss Sloane is directed by Academy award nominated director, John Madden of Shakespeare in Love and The Best Exotic Marigold Hotel fame. With an outstanding screenplay an acclaimed director and the powerful lead cast Miss Sloane is all set to enthral the audience soon.
The film is set to release in India by PVR pictures on February 3,2017