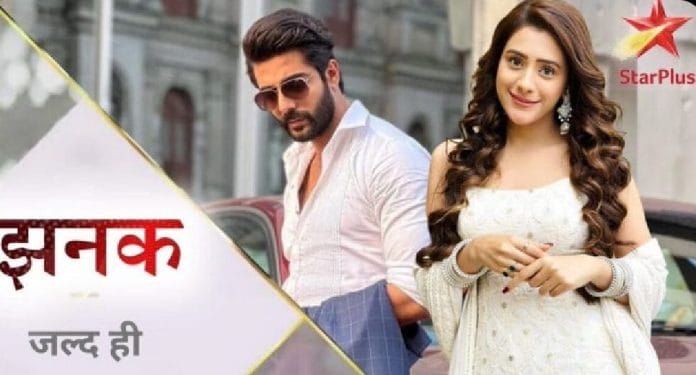 Jhanak Spoilers, Upcoming Story, Latest Gossip , Future Story, Latest News and Upcoming Twist on Justshowbiz.net

Episode starts with the accident between Jhanak and Anirudh. The accident makes Jhanak very troubled. Anirudh asks her to say sorry to his fiance, Arshi. But Jhanak denies to say sorry. At the same the time, Shristi and her father blame Jhanak and blames her for the obstinate nature. Sristi drags Urbashi between them and accuses them. Rahul also protests and stands for Jhanak. Sristi makes feel Jhanak infront of everyone and insults her mother also. After a while, they all head out for the home. Jhanak fears of her mother, if she will rebuke her. But her friends make her cheered.
Anirudh is called by his family members whether he is alright. Apu snatches the phone and asks Ani whether he has remembered his promise, that he would bring a gift. Anirudh again promises that. Here, in the Kolkata, all the family members of Anirudh go beside a pond to complete their veneration. Meanwhile, Apu sinks in the water and shouts for the help. Her elder brother saves Apu. Finally, she gets back her sense. In the evening, they all celebrate the festival.
Jhanak is insisted by her friends to take the participate in the Kashmir festival. The authority ask Jhanak to write down the father's name in the form, but as Jhanak doesn't have any relationship with her father, she couldn't able to write down his father's name. Bharat also will be offended if Jhanak will participate in the fest. Rahul also stands for Jhanak but authority doesn't want to give any form to Jhanak. The latter wouldn't understand what will happen if she would participate in the fest. As Jhanak doesn't know even her father's name, this could might create a chaos.
Here, Sristi and her family arrive in the house of Bharat. Anirudh is introduced with the all family members. Seeing him everyone gets excited seeing the fiance of Arshi. Bharat calls Urbashi to take all the luggage inside. Sristi asks Urbashi whether she is alright, but she starts insulting to her for her cleverness. Bharat pokes Urbashi that Jhanak has created a squabble in the midst of the road. Urbashi asks apology to Bharat and his daughter and takes all the luggage inside by himself. Anirudh helps him taking the luggages. She blesses him.
Bharat and his family members discuss about the marriage of Arshi. Bharat calls Urbashi and asks about Jhanak. Sristi asks her to take care of Jhanak. In the meantime, Jhanak arrives there. She is beaten badly by her mother with a stick. Seeing her pain, Anirudh stands beside her but Urbashi doesn't stop.
Episode ends.
Precap : Jhanak will practice dance in her room, and she will be seen secretly by Anirudh.
Click to read
Jhanak 20th November 2023 Written Update: Jhanak's struggled life for education