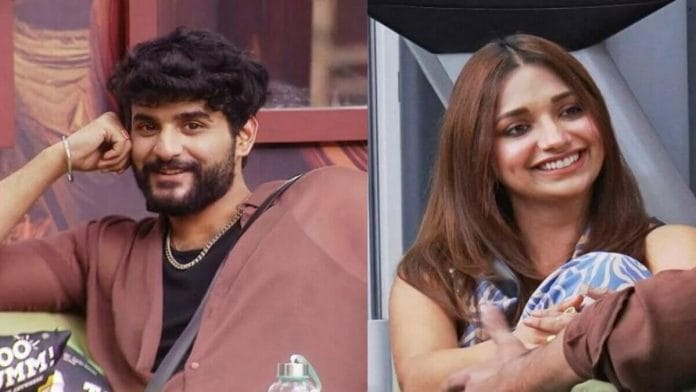 Jiya Shankar and Abhishek Malhan are one of the cutest Bigg Boss OTT couples. They were addressed as ABHIYA. Fans lived through the moments between Jiya and Abhishek. After coming out of Bigg Boss House, Jiya and Abhishek were seen in music videos to woo ABHIYA fans. But their recent controversy is catching attention. ABHIYA fans are taking the stand for their favorite.
It all started when Jiya took a stand for the TV acting profession. She indirectly targeted Abhishek, who mocked the actor in one of his YouTube videos. The war of words between Jiya and the Abhishek fandom made headlines.
Jiya's tweet on the TV acting profession reads, These "TV ACTORS" some people make it sound like it's an insult ! We're ACTORS. Period. We shall work in every single platform if gotten the opportunity and because we gotta pay our own bills doing what we LOVE to do ! These actors audition every single day for different shows, ads, web, prints, films and face rejections like its a part of the process. Wishing hoping praying "ONE DAY" I'll be on that silver screen/ I'll be the lead face of a TV show , I'll have my billboards all over the country. Laakho aate hai mumbai hero/heroine banne , ROZ ! And talking about these "TV ACTORS" They work for more than 12hrs every single day !! Lead actors do not get days off ! When the show ends/ goes off air , these "TV actors" go back to square one ! "AUDITIONS" There are no shortcuts to success. RESPECT TO EVERY PROFESSION. Period. Ps . This msg is firstly in general for everyone who put actors in a category ! And secondly as long as people in general who fight for their dreams to become/achieve something on their own will have immense respect in my heart. Be it Actors, Content creators or Youtubers ! In the end all of us are hustlers Actors become youtubers/influencers , youtubers become actors ! Many youtubers have "also" become actors/ have tried acting. if given a chance why wouldn't/shouldn't they ? Do what you can "IF" you can and IF YOU WANT TO ! Lastly #stayhumble peace out
After this tweet, Jiya received both positive and negative comments.
In another tweet, she wrote: Kar diya kaand ? This time it wasn't me I swear but the reactions I'm getting from some of them aisa pyaar dene se acha hai mat do . Baaki saaro ke liye pyaar hamesha Quality > Quantity always Aur haters tweet karo paise banao kaand ho gaya hai
According to the fans, for a few contenders, Bigg Boss is not yet over. What do you think about the same?
Stay tuned for the latest news and updates on TV serials