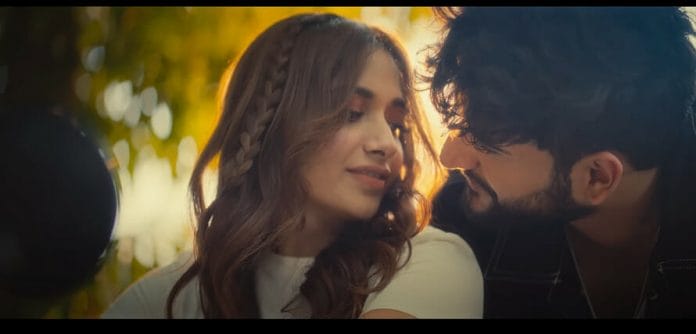 Abhishek Malhan and Jiya Shankar's chemistry in the Judaiyaan' teaser is breaking the internet.
The current popular Jodi of Abhishek Malhan and Jiya Shankar are breaking the internet. They met on the sets of Bigg Boss OTT 2. The platform is famous for making the great Jodi's inside. It's time to cherish 'AbhiYa' aka Abhishek and Jiya, this season.
Inside the house, Abhishek and Jiya's bond outshined. After the show, fans and lovers are still not over these two. Abhishek and Jiya are not in a relationship, but them in the same frame is enough to set the screens on fire. Abhishek and Jiya are all set to share the screen after Bigg Boss OTT 2 in the music video 'Judaiyaan'. It's a treat for ABHIYA fans. 
The teaser of the song made huge noise by trending at number 1 on the music platform. The craze for Abhishek and Jiya is real. This Jodi is predicted to have a long run. Judaiyaan is not enough. ABHIYA admirers want this jodi to keep gracing their screens together. Their request will undoubtedly be heard by the decision-makers. Before, that, don't miss Judaiyaan. Also see fans reactions to the splendid chemistry of Abhishek and Jiya.
"Abhishek Never disappoints us. His energy , acting skills and his aura adds up extra flavors to this music video. Wishing big numbers for this music video."
"Abhishek with another video in the top trending list. He never disappoints us. Judaiyaan teaser is a big hit now. Let's maintain this legacy in Music Video too."
"This teaser is pure fire. Can't wait for the full song️. Jiya & Abhi your chemistry is electric️. You both are a dynamic duo"
"Amazing song and breathtaking chemistry, you guys. Please keep treating us with such projects even in the future"
Hastag Judaiyaan also trended on the social media platform Twitter. 
Check out the song teaser here:
On the work side, Abhishek is rumored to host Lockk Upp 2. Jiya Shankar might join Bigg Boss 17.
Stay tuned for the latest news and updates on the TV serials.