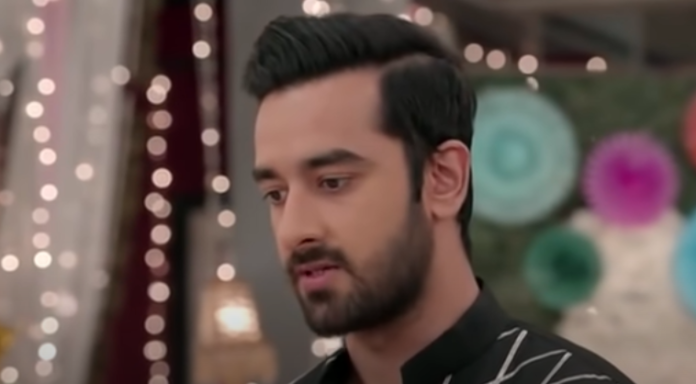 Ishq Mein Marjawan 2 Spoilers, Upcoming Story, Latest Gossip , Future Story, Latest News and Upcoming Twist on Justshowbiz.net
High voltage drama ahead in Ishq Mein Marjawan.
Riddhima recalls her good times with Vansh. Vansh enjoys Riddhima's company. Vyom informs Riddhima that black box she has given him was fake. Riddhima confronts Vansh about exchanging the box. Vansh tells to Riddhima that he hasn't betrayed her.
Furthermore, Riddhima visits Kabir. She decides to shift him. Vansh chases Riddhima yet again. Riddhima tricks Vansh. Vansh and Angre plots against Riddhima to learn with whom she meets. Angre goes to check the place and gets stunned seeing Kabir. In the meantime, Riddhima threatens Kiara. Kiara spill the beans about her tattoo and black box. Aryan gets angry on Riddhima for threatening Kiara. Kiara tells to Aryan too about black box and her tattoo.
https://twitter.com/VootSelect/status/1381609359449284614/video/1
Later, Vansh dreams of confronting Riddhima. He slaps Riddhima in his dreams for betraying him. Back to reality; Riddhima tells to Vansh that he loves him the most in the world. Vansh leaves the place.
Now in the upcoming episode, Vansh will learn about Kabir. Kabir will call Riddhima and will tell him that he is free and her bad time will start soon. Riddhima will stand stunned. Further, Riddhima will check about the tattoo. Aryan will tell to Ishani about black box and Kiara's tattoo. Angre will over hear Aryan's talk and will inform Vansh about the same. In the meantime, Kabir will plot against Riddhima yet again. Do Vansh will let Kabir harm Riddhima? Do Riddhima will be able to learn about Kiara's tattoo? Do Vansh will reach Riddhima's truth? Well, time will only tell. Keep watching the show to unfold more mysteries.
Stay tuned with us for more news, spoilers and latest updates.