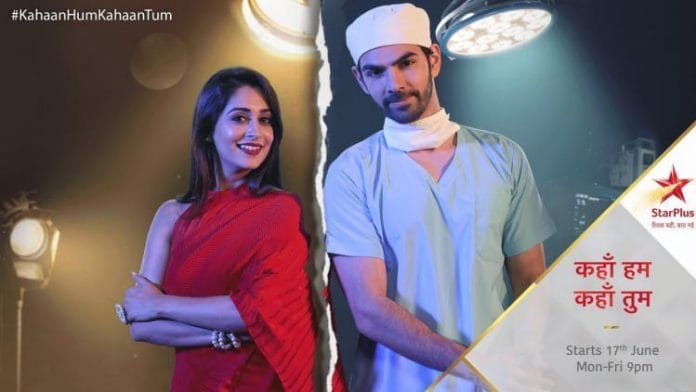 Episode begins with Venna and Sukhmani. Nishi ask them not to be so happy, as Rastogi's don't match their status. Venna supports Sonakshi thinks of a plan to talk with Suman. Rohit's grandma asks Venna to hurry up before it gets late.
Rohit talks with Ajit and says he is not feeling good after lieing to the family. Ajit ask Rohit to tell him does he think Raima will come out from the coma and will marry him. Rohit tells to Ajit that he wants to just apologies' to Raima face to face. He further asks Ajit to leave all these and tell him a way how to talk with Sonakshi.
Sonakshi gives her shot. Ajit ask Rohit to make a video. Rohit says he don't know acting.
Rohit asks Ajit to simply text Sonakshi. Sonakshi continues her shooting.
Rohit and Ajit waits for Sonakshi's reply. Rohan calls Rahul and thanks him for doing his work. Rahul invites him for his birthday party. Rohan thinks to call Pari too.
Director packs up the shoot for the day. Sonakshi replies to Rohit. Rohit gets happy seeing her message.
Tanya and Rohan talk about Rahul's birthday party. Tanya ask Rohan what about his dinner plan with Pariniti. Rohan says he will postpone it.
Tanya suggests Rohan to take Pari with them to Rahul's party. Rohan praises Tanya.
Sonakshi informs Suman that she is going out for the dinner with Rohit. Venna and Vimmi come to Sonakshi's house. Suman gets stun seeing them at her door step.
Sonakshi gets ready for the dinner date and recalls Rohit's word. She sees Rohit in the mirror. Rohit comes to Sonakshi and says is she wouldn't have crossed his paths than he wouldn't have fallen in love again. Sonakshi drops the eyeliner and come back to her senses. She thinks Rohit is just her friend.
Rohit waits for Sonakshi and she comes. He praises Sonakshi. Sonakshi ask him to tell why he called her for dinner. Rohit holds Sonakshi's hand and says I Love You. Sonakshi gets happy.
Raima shows movement and her mother informs Sana about the same. Sana gets teary. Raima's mother ask Sana to call doctor.
Rohit further says he said similarly at his house and wants a favor from her. He asks Sona to pretend to be his girlfriend in front of the family. Sonakshi takes away her hand from Rohit and says he has gone crazy. Rohit ask to do acting in front of his family. Sona says she can't do acting in real life. She gets angry and goes away.
Sonakshi gets emotional and vents out thinking about Rohit's words. She says she loves him but can do whatever he says. Sona says she said by mistake, as she is just his friend. She thinks about her moments with Rohit. Rohit too recalls his moments with Sonakshi. (Episode Ends)
Precap: Rohit tells to Ajit that Sonakshi said No to him. Venna requests Sonakshi and ask her to bring love back in Rohit's life. Rohit tries to talk with Sonakshi. Sonakshi avoids Rohit's call. Rohit says he has stuck in a big trouble.