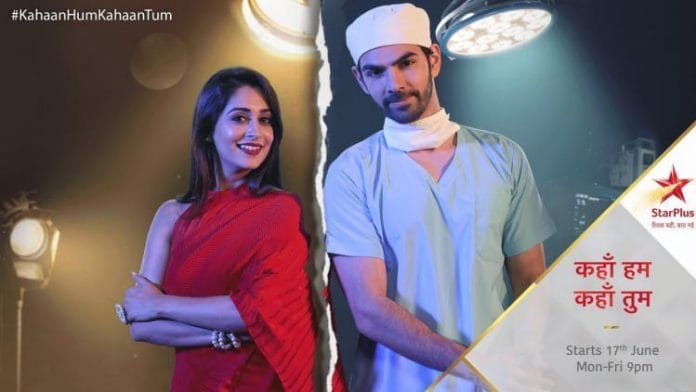 Today's episode starts with Pulkit saying to Sonakshi that she has decided the idol of Lord Ganesh this time. Sonakshi says yes and shows silver Modak to Pulkit. Sona receives a call from Rohit. She asks Rohit the reason for calling.
Rohit asks Sonakshi is everything fine around her. Sonakshi says yes. She further invites Rohit at her house with the family for Ganpati celebration at her house. Rohit says he will come. Later, Sona asks Rohit is his family doing any discussion on her. Rohit says no. Sonakshi says it's good after 10 days when they will do breakup than the family will say they are spared from a girl like her. Rohit asks her to keep quiet and hang up the call.
Rohit tells to Ajit that Sonakshi is not yet aware of the news which is going viral. He asks Ajit to go home.
Nishi asks YK why who asked him to spend the whole night there, as Naren has already given his opinion on actresses. Yk says to nishi that she seems more concerned about Sonakshi. Nishi disagrees with YK and further ask him to talk with Akash, as it is getting difficult to bear his taunts. Pooja comes inside and asks Nishi why she acted weird with Slash. Yk explains to Pooja and she gets convinced.
Otherside, Sonakshi, and Pulkit give the order for Lord Ganesh idol and later, she comes to know about her link news with Mahtre going viral. Sonakshi gets stressed.
YK goes to Akash and says he wants to talk with him. Akash says he knows Nishi has sent him. He further says to YK that he and Nishi have fooled family by doing Pooja adoption drama. You say to Akash that he will tell the family whole truth but at the right time and Akash to stay silent by the time. Akash agrees and goes.
Another side, Rohit goes to ACP and shows him Sonakshi's news. He asks ACP it was supposed to be confidential then how it got leaked.ACP ask Rohit to behave properly with him and says media is always behind renowned celebrities and they can't help it.
Rohit asks ACP to release a press report stating that Sonakshi has not done anything. ACP tells to Rohit that he can't do anything till Mahtre gives his statement and it matches with Sonakshi's confession. Rohit thinks of something.
Meanwhile, Mahtre and his brother plan to fly another country soon.
Pulkit asks Sonakshi not to go for the shoot today. Sonakshi ask Pulkit to relax.
Media questions Sonakshi about Mahtre.Sona tells them that she has already recorded her statement with police and truth will be out soon. The reporter ask Sonakshi about her affair with Mahtre. Sona stands shocked.
Tanya informs to Sippy that media is accusing Sonakshi of having extramarital affair with Mahtre. Veena asks for Rohit. Rohit comes and Naren asks him to distance himself from Sonakshi. Rohit gets angry on Naren and the duo gets into a heated argument.
Rohit accuses Naren and says he is not like him who uses people and throw them after their work is done. Vienna slaps Rohit for misbehaving with Naren. Sippy's stands shocked. Rohit further says he will support Sonakshi because he knows she has not done anything.
Sonakshi completes her shoot of the day and Netra comes to Sonakshi. She shares with Sona about channels decision. Sonakshi asks Netra to replace and she is ready to cooperate. (Episode Ends)
Precap: Sonakshi gives her last shot as Parvati and bids the audieu.