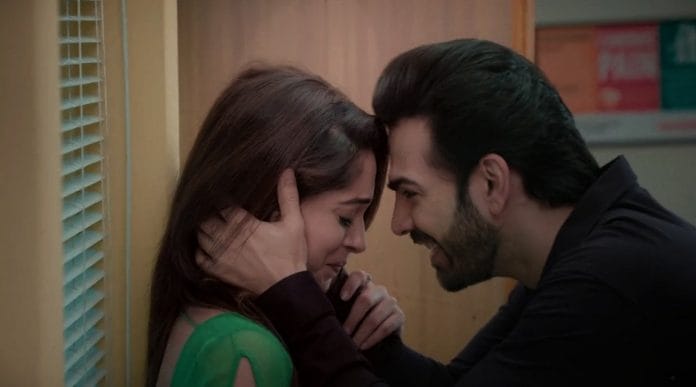 Earlier in our spoiler alert about Star Plus's recent hit Kahaan Hum Kahaan Tum, we reported about the fresh twist of Pre-nuptial Agreement coming into fore because of Naren, Veena and YK. Though Rohit is against something so outrageous, he doesn't have a choice to face this awkward situation as Veena and Naren become adamant on getting it done. The spoilers for the next episode have also arrived in time and dear fans, you can expect the drama surrounding the agreement to skyrocket in the upcoming track.
In the coming episode, Sonakshi will read the agreement, instantly agreeing to sign the papers. Naren will pretentiously tell Sonakshi that he is doing all this for his family security. Sonakshi will understand his reason and reassure him that she has no intention of getting any of their property on her side. As the episode progresses, Sonakshi will learn that Suman tried to figure out about Rohit's property which will shock her to the core. In the meantime, Mahesh will execute his diabolical plan. Rohit will get ready for a dinner date with Sonakshi. Raima will come to him and ask him not to go. Rohit dodges Raima's request and decides to go on to the date anyway.
Sonakshi, on the other hand, will confront Suman for contacting Sippy's CA. She will seek out answers on why Suman went behind her back and tried finding out about the properties despite her assuring Suman of her financial security and independence post marriage. They will have a little tiff regarding this matter and after that Sonakshi will go away to get ready for the date with Rohit. In the end, Rohit and Sonakshi will enjoy a romantic dinner on the terrace.
The drama is hyping up and we couldn't be more excited for this. Don't miss out on the fun and keep following us for more updates.