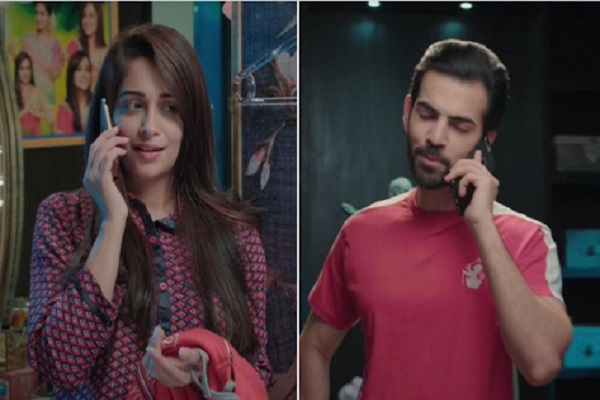 Kahaan Hum Kahaan Tum is getting intriguing every day. With Rohit's former love Raima coming back in Rohit – Sonakshi's life, the fans were in a state of shock that may be she is there to create rift between the sweet relation of Rohit and Sonakshi. It did for two episodes when Rohit overreacted but Sonakshi prefers silence.
 Rohit understands his responsibility towards Raima who is ill. As a doctor and been in a relationship with her, he is well aware of her condition and his responsibility towards her. Raima on the other hand is unaware of Rohit's situation and thinks that he still loves her. On multiple occasions she does what love birds which makes Rohit uncomfortable. His heart calls for Sonakshi who has been since the last event. 
Rohit interrupted Sonakshi's shoot and cornered her seeking answers pinning her to a wall. He repeatedly ask her that he is in love with Raima and she is his responsibility. Sonakshi says that she could be his friend if he wants. This irks Rohit. He said that whatever was there between them will just vanish and she can be just friends. Then he asks that does she want him to go Raima. After repetitions Sonakshi finally breaks down and says, "Don't go, please don't go." And they tightly hug each other. 
However, Sumit gets interested in Raima but learns the hard truth that she is Rohit's girlfriend. 
In precap, Sonakshi tries to tell Rohit the truth of that night. Whether she is able to or not is still under wraps? Raima learn that Sonakshi and Rohit are in relationship. 
In addition,Just ShowBiz want to a give a big thumbs up to the creative writers and writers of the show for not taking the storyline as usual shows. Hope Kahaan Hum Kahaan Tum turns to be a path breaker. 
For more such updates, keep reading this space. Let's Get Buzzing!!