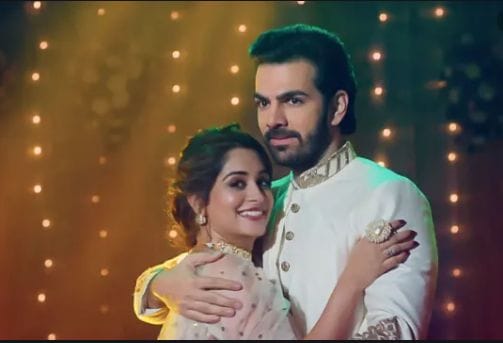 The celebratory vibe will continue in Star Plus's Kahaan Hum Kahaan Tum with Rohit and Sonakshi gear up for their forthcoming grand wedding. The two individuals from two entirely different world have now come together and their bond of love gets stronger by the day. As much as the couple are confident about each other, the same doesn't seem to be the case when it comes to Suman.
In the upcoming episode, we will encounter Suman getting insecure for Sonakshi's future as she is left pondering whether Sonakshi made the right choice of partner. She will get worried for Sonakshi financial security and independence after the marriage. Meanwhile, Sonakshi will ask Sippy boys about their plan for the bachelors' party but Rohit refuse to disclose them. After that, Sonakshi will get restless not knowing exactly what Rohit is up to.
On the other hand, Rohit and his gang will enjoy the bachelor party. Later, Sonakshi will get to know about Rohit's bachelor party and will decide to confront Rohit. As she gets up to go and confront him, Suman will come to Sonakshi will discuss about monetary things. She will tell off her insecurities about Sonakshi's post marital life.
However, Sonakshi will make her understand that her nervousness is baseless. Sonakshi will tell her that she is well settled and so is Rohit. She will further add that she doesn't need to worry about those things. Suman will be pacified with Sonakshi's assurance. As the episode progresses further, Sonakshi will play a prank on Rohit as the Sippys visit the Rastogis for the Mehndi ceremony.
We can hope Sonakshi takes her sweet revenge on Rohit with the prank after he refused her to involve her in any information regarding his bachelor's party.
Keep following this space for more updates as such.