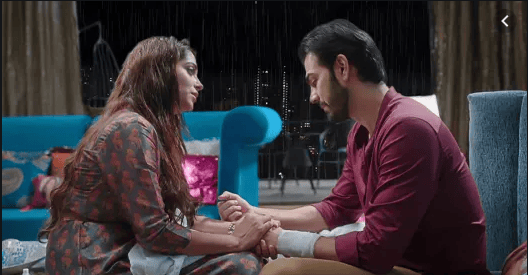 Star Plus popular show "Kahaan Hum Kahaan Tum" is going through intense situation currently in the storyline. The love story of Rohit Sippy and Sonakshi Rastogi is not officially started in the show yet. However, while Sonakshi already realized what she feels for Rohit, the latter is slowly getting to that point. Sonakshi is framed as a prime suspect in the murder case of Ashish Mhatre's wife.
Currently, she is facing the backlash of being well-known personality. Rohit who is equally worried for her is trying his level best to get her name clear from the mess.

In the last episode, we had seen Rohit finally confessed to Sonakshi that she is an important person in his life and in any circumstances he is not ready to lose her at all. Well, this surely comes as a surprise for Sonakshi and she finally gets to know that she also holds a special place in Rohit's life. On the other hand, Sumit who used to be Sonakshi's ex co-actor spread the news among social media about Sonakshi being in an extramarital affair with Ashish Mhatre and being connected to the murder case. Rohit is aware of scandal will try to do damage control but fails.
Another side, Sonakshi will face harsh treatment from her co-actors on the set and also Netra Ji will inform her that the channel wants to replace her as soon as possible. Amidst all these, Sonakshi will keep quiet about the topic of Pooja Sippy and decides to quit the show as per channels demand. Will Rohit be able to save the career of Sonakshi and brings forth the actual criminal? What will be his reaction when he will get to know the real reason behind the deal?
Stay tuned with us for more such exciting updates about your favorite show.