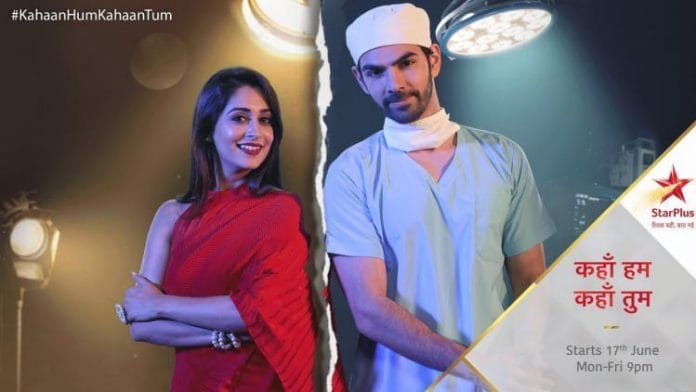 Star Plus popular show "Kahaan Hum Kahaan Tum" is creating a huge impact on the viewers of the show with it's unconventional and unexpected twists and turns in the storyline. The online media and social platforms feedback are evident to say how much KHKT is breaking the stereotypes of the Indian Television self-made rules. The show is going to complete its half-century in the showbiz now and getting more popular with each passing day. Currently, the story of the show is focusing on the past love life of Surgeon Rohit Sippy, (Played by Karan Veer Grover) Raima who is his ex is going to enter the show soon to spice up the drama a little more.
In the past episodes of the show, we have seen that Rohit asked Sonakshi for dinner date where he gives her a proposal for a monthly activity at his hospital. Sonakshi who is nowadays eyeing Rohit instantly agrees to the proposal and demands to have dinner with him as her remuneration.
Meanwhile, Rohit gets a patient who leads him to his past love Raima and he got to know she is in Pune hence he decides to pay a visit there as well. On the same day, Sonakshi also went to Pune to keep her promise of attending Mhatre's function in return for suppressing the news of Pooja Sippy. While returning from the event Sonakshi will encounter a drunk man on streets and feels uneasy. Though her conscience will make her check on him and she is shocked to find out that the person is none other than Rohit.
Tonight viewers will get to see, Sonakshi will get down from the car and runs to him after seeing him injured and lost. She brings him to the hospital and also informs his housemates about it. On the other hand, this will create another hurdle for her as Suman will get to know Sonakshi is in Pune with Rohit and she freaks out on listening to this. Now it will be interesting to see how Sonakshi will manage her mother and the situation also?