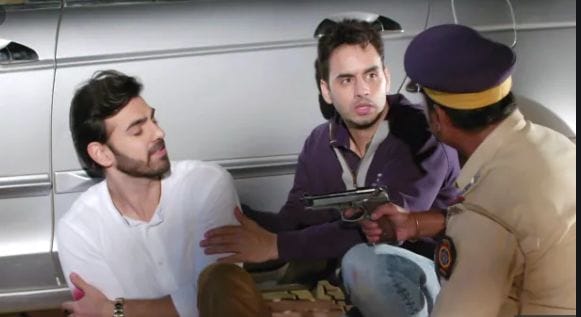 Star Plus famous show Kahaan Hum kahaan Tum is gearing up for edge of the seat drama.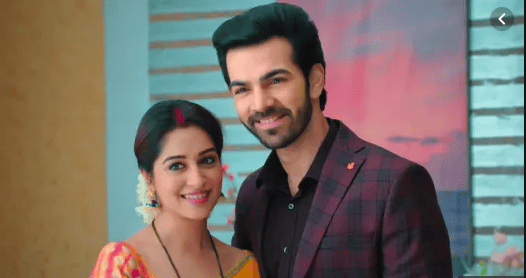 So far in the show it is seen Sonakshi returns back and surprises Rohit. Rohit and Sonakshi's alliance gets fixed. Ahead, Raima and Sumit releases in the press about their marriage news and Naren gets angry reading it.
Naren goes to confront Rohit about taking such a big decision without taking her permission. He further adds and says Sonakshi doesn't match their status level and is unfit for the family. Rohit makes Naren recall the past and ask him to first think about his deeds and then accuse Sonakshi. He says Venna thinks he is perfect husband but the day he opens his mouth in front of her that day he won't be able to show his face to anyone. Naren still gets adamant on his decision.
Now ahead in the upcoming episode will see Naren will agree for the marriage. There, Mahesh will plan to kidnap Sonakshi on her wedding day.
At the shooting location, Light will fall behind Rohit. Netra will ask director to be careful. Later, Rohit will ask Suman whether she had talk about their wedding with his mom or not. Suman will say she met and did all the discussion with his mother. Afterwards, Rohit will demand Madhuri Dixit as a dowry from Rastogi's. Sonakshi will then ask Rohit do he really want Madhuri, as a dowry. Rohit will then tell her that this is his demand and they will have to fulfill it or he has kept penalty clause too. Sonakshi will ask about penalty, then Rohit will tell that she has to kiss him and will try to get cozy with her. Mahesh will see Rohit and Sonakshi from far and will get jealous. Meanwhile, Naren will agree for the marriage, but Mahesh will vow to ruin it. Later on, Mahesh will try to hurt Rohit.
What next will happen in the show will be interesting to watch.
How much excited you all are for the upcoming episode, share your views in the comment section.
Stay tuned with us for more news, spoilers and latest updates.