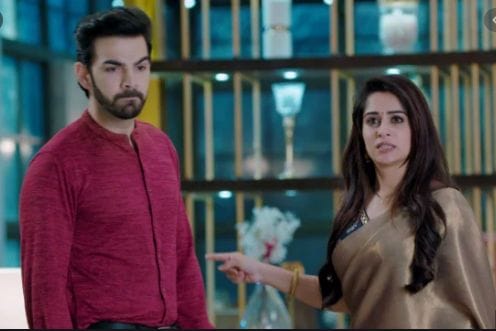 ITV on-screen couple Rohit and Sonakshi mesmerized us with their performance in Star Plus show Kahaan Hum kahaan Tum.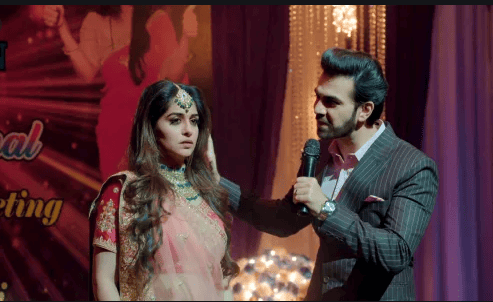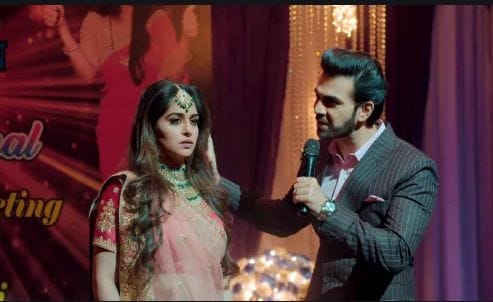 The story of the show has the content to serve and in short span Kahaan Hum Kahaan Tum became the addiction for the shows fan. Starring Karan V Grover and Dipika Kakkar in the lead show got the huge appreciation worldwide. But the news of the show going off-air shocked the fans.
Yes, you read it right; Star Plus famous show Kahaan Hum Kahaan Tum is going to shut down its curtain next month. Show producer Sandiip Sickand gave his statement to the leading daily confirming the news of the show going off-air. He quoted "Sadly the news is true. We are all distraught."
No sooner Kahaan Hum Kahaan Tum is going off-air news was out show fans were heartbroken and trended online to save the show under the hastag #SaveKHKT. Not only this under the hastag #ExtendKHKT. Fans are making an effort to save their favorite show. Check out few tweets below!
We R doing great on Hotstar ratings,our TRP is descent despite of tough competition &less promotion,our show trends every morning,D main theme of KHKT was to show that how two people from entirely different field balance their life with love,Which Is Still There To Show#SaveKHKT pic.twitter.com/8nfLrgXYLA

— 𝓙𝓾𝓱𝓲 ✨😇 (@Juhi_Jain_) February 15, 2020
@StarPlus @BanerjeeStar need to realise #KahaanHumKahaanTum has different fanbase who have chosen it over melodramatic n supernatural serials. After leap the story just has started. Give them some time to breath. Lot more angles to be explored #ExtendKHK #SaveKHKT #Ronakshi

— Stay Home 🏡 be Safe Lockdown 2.0 (@Aaparna_30) February 16, 2020
The concept of the show is genuinely unique ..
In the era of webseries ..this show is winning hearts…don't do this
Please give extension
We want extension for our favourite show@karanvgrover22@ms_dipika @SandiipSikcand #savekhkt #KahaanHumKaahanTum #saveronakshi @StarPlus pic.twitter.com/IQUhqLtHAi

— Ronakshian Aashika (@SendUsBackHome) February 16, 2020
In the world of naagin and pisachinis…you gave us real and relatable humans called Ronakshi…. we didn't get enough of them…please don't take them away from us so soon.#ExtendKHKT @StarPlus @SandiipSikcand

— adira✨ (@adira_dipi) February 16, 2020
Give us a chance. Give the show a chance. Let us show our love. Let a wonderful show be appreciated. Please let it stay.@StarPlus #ExtendKHKT

— Nilanjana (@NilChatt23) February 16, 2020
Well, fans voice is heard or not time will only tell. Kahaan Hum kahaan Tum is expected to get over by 14th March 2020. How much you all are going to miss the show, shoot your views in the comment section below.
As per the current storyline of the show; Rohit and Sonakshi parted their ways after a huge misunderstanding between the duos. Rohit to protect Sonakshi from the wrath of his family break his ties with her so that she can move on in her life. Show took a leap of 4 months after that. Now in the upcoming episodes will see; ways of Rohit and Sonakshi will cross again. Do RONAKSHI will come closer to each other or will distance themselves from each other more?  Keep watching Kahaan Hum Kahaan Tum mon-fri on Star Plus to know more.
Stay tuned with us for more news, spoilers and latest updates.