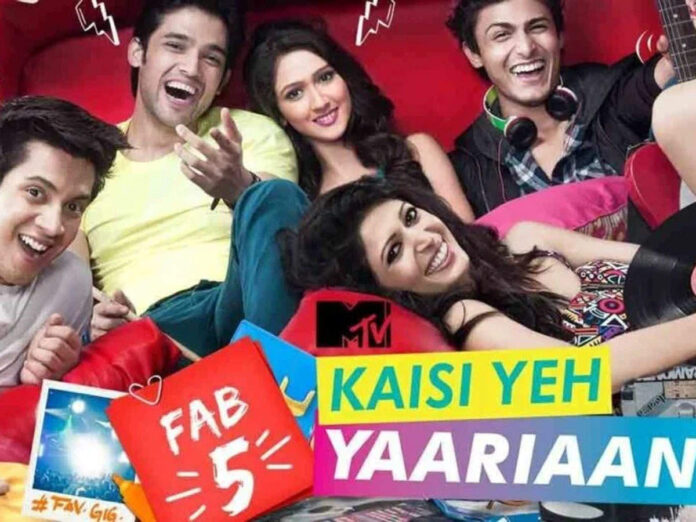 2022 is going to be a great year for all Manik and Nandini fans as Manan is all set to hit the screen and their heart again. 3 days ago heartthrob Parth Samthaan who plays the character of 'Manik Malhotra' in the show dropped the hint about 'Kaisi Yeh Yaariyan 4'. He took his instagram account to make this surprising announcement and caption his post as "Let's see what y'all have to say about this one ??? 😋😎❤️
#kyy4".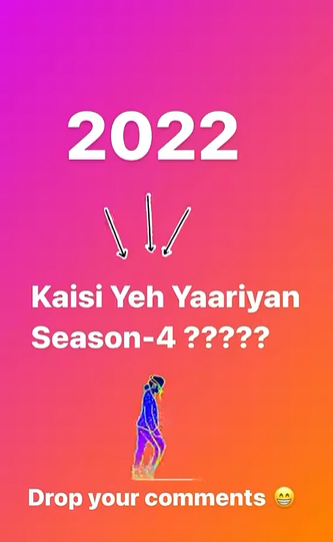 https://www.instagram.com/reel/CV-hWpoq2ZZ/?utm_source=ig_web_copy_link
Fans got over whelmed learning that their favorite Jodi and the show will be back next year. Under the hastag MANAN IS COMING BACK; fans trended the show and talked about Parth and Niti's chemistry. They relived so far Manan moment and shared their expectations from the upcoming season. Here we are also going to highlight what loyal fans of the show expect from season 4.
Manan should end up together:
Season 3 stopped on Manan trying to figure out whether they are made for each other or not. Nandini propose Manik for marriage but he refused. Later on he realized he can't stay separated from Nandini thus propose her. Nandini refused Manik's proposal this time. Duo then decide to be with each other 'forever' without any expectations.
In the season 4, we all can't really wait to see if MANAN are still in 'live in' or they will marry each other. Comment if you want to see MANAN's marriage!
Zubin should return:
Since all are predicting that season 4 will continue from where season 3 is left, thus Zubin should return and Mukti's misunderstanding should get cleared.
Jeff should be exposed and Zubin should unite with Mukti
Mukti along with Manan should expose Jeff. Zubin and Mukti should live happily
Nyonika should get a good lesson:
This is the most awaiting track. Nyonika should get a good lesson in this season.
Romantic MANAN:
Manan's romantic scenes has a separate fan base. In KKY4, we all can't wait to see an upgraded romance of MANAN.
Let's see what more points you add!
Follow us for more TV news, spoilers and latest updates