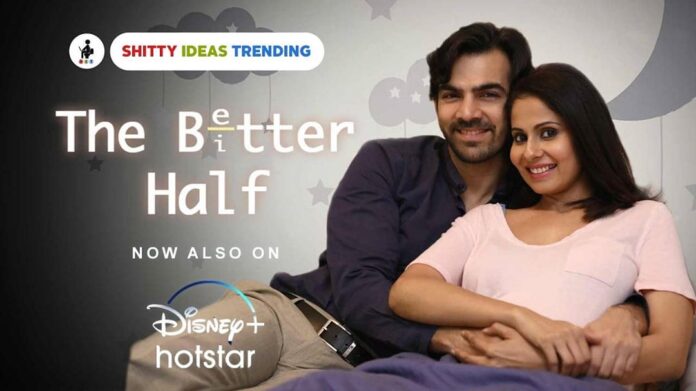 One of the most famous faces of television and undoubtedly one of the most versatile actors of the TV industry is, Karan V Grover. He is not only a very good emoter with his dialogues and actions but even his silence can also make you feel the emotion at the right chord.
The actor who was last seen in the Star Plus popular show, Kahaan Hum Kahaan Tum as surgeon Rohit Sippy is now absent from the TV screens and we can very well understand how much his fan must be missing watching him daily. Well, today we are going to tell you, people, how you can not miss him in spite of not being on TV.
Well, we know that many of you are aware of it but still why not talk about the positives and possibilities around us? maybe not on the TV screen but we can surely have him on our gadgets ad mobile screen once in a week. Karan must not be a social media person but he does interact with his fans whenever possible as per his convenience.
The actor was currently seen in a web series called Shitty Ideas Trending on youtube along with Chavi Hussain and her husband Mohit Hussain. Karan plays the role of Rishi in one of the series under the banner of SIT named The Better Half. There is no ounce of doubt about the talent and the capabilities of him as an actor. We had seen that in his last show with Sandip Sickand. How beautifully he can portray varieties of emotions effortlessly.
The act of Karan as Rishi is one of the best works of himself. The sarcastic, confused, gentleman Rishi is so different from his other onscreen characters so far. Rishi who is a working person under a grumpy Boss gets tossed between the mood swings of his wife, loves his son Jahaan endlessly, and also a great friend to Meera and Abhimanyu. All in all, Rishi will give you vibes of a boy next door, who behaves and reacts to two situations just like we do.
Also, the sarcastic side of Rishi is a treat to watch for the fans of this youtube series. Starting with his banters with their house help Baby, getting irritated with his boss Indu, giving advice to Abhimanyu and also asking him for solutions to his problems, his endless arguments with his wife Rohini, and of course a doting father of Jahan, he lives all of these roles within a span of thirty minutes. There is no doubt that the Thursday afternoon becomes so beautiful for his fans who wait for a week to see him act.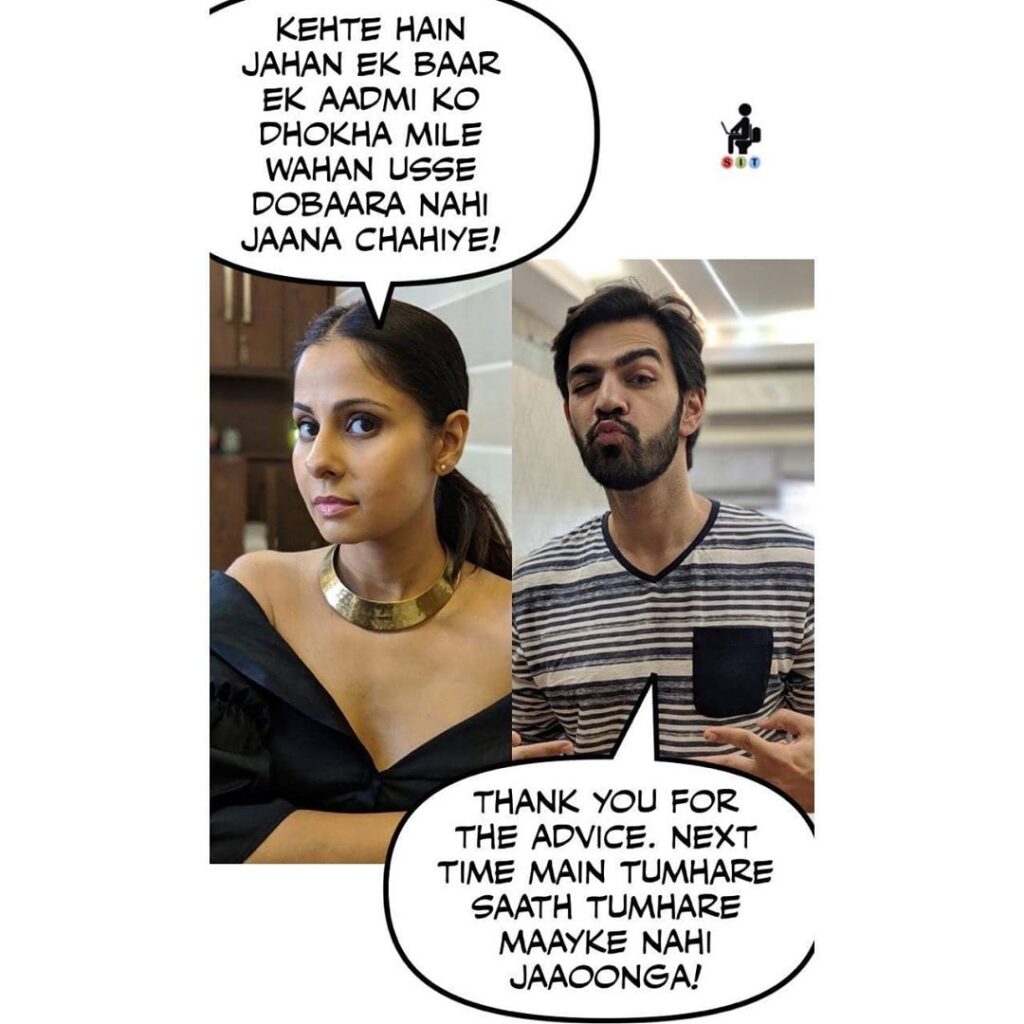 Karan V Grover crossed a decade on Indian television for a long time and the kind of actor he is, the tendency of doing a content-driven show is so fair. The current state of Indian television is such that the one section who watches TV is slowly getting detached and the other section who are away from the TV and not even regret.
In an era of web series and YouTube flicks and content videos, ITV is really not ready to make any changes within itself, and as a result actors like Karan are staying away from doing TV like many other veteran actors. However, in this midweek edition, we can suggest you treat yourself with harmless humor and a content driven series to spend your time.
Along with Karan, the supporting casts are extremely good and they will make you engaged to the screen for straight 30 minutes. Before signing off we are leaving you with some Rishi musings about how to be a good husband in life. Check them out and thank us later,
Written by Deboleena Gupta