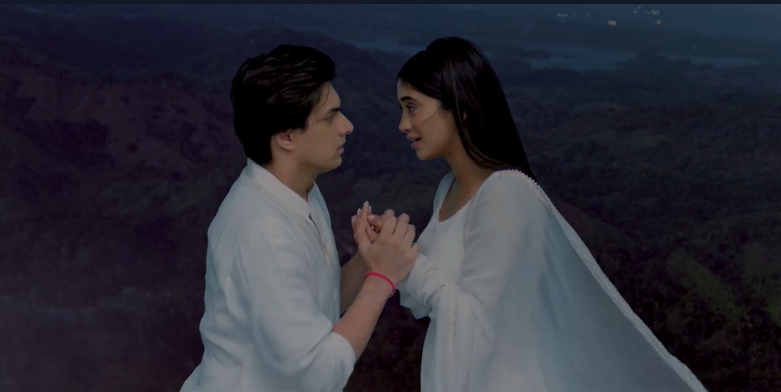 Yeh Rishta Kya kehlata Hai Spoilers, Upcoming Story, Latest Gossip , Future Story, Latest News and Upcoming Twist on Justshowbiz.net
Star Plus show Yeh Rishta Kya Kehlata Hai is gearing up for another emotional drama.
So far in the episode, , Kartik performs the last rite of Naira. He smile and walks out from the house.
Kartik thinks about his last moments with Naira. He recalls how Naira fall down from the cliff. Kartik drives to the same place and recalls how Naira slipped saving him. He cries. Kartik says he cannot stay separated with Naira and decides to jump off the cliff too. He recalls his moments with with Naira. Naira's voice stops Kartik. Here, Goenka's worry for Kartik post he is not seen anywhere.
https://www.instagram.com/p/CJvf0IciXZW/
Other side, Naira's voice asks Kartik to step back when he once again try to end his life. Kartik question Naira why she didn't keep her promise and left him alone. He asks Naira to either come back to him or call him to her. Kartik stands stunned seeing Naira's soul. He urges Naira to take him with her too. Naira asks Kartik to find a reason to live.
In the upcoming episode Kartik and Naira's soul will share a talk with each other. Both will regret KAIRA has an incomplete end. Naira's soul will than ask Kartik to find a reason to live without him. It will be interesting to watch what changes Kartik will face post Naira's demise. If sources are to believe, Kartik soon will meet Naira's face alike. Do Kartik will welcome another Naira's face alike in his life? Do Kairav and Akshu will accept Naira's face alike? Do Goenka's will welcome Naira's face alike? Well,  to know more keep watching the show mon-sat on Star Plus.
Stay tuned with us for more news, spoilers and the latest updates.